This week's top insurance jobs – October 14, 2019 | Insurance Business America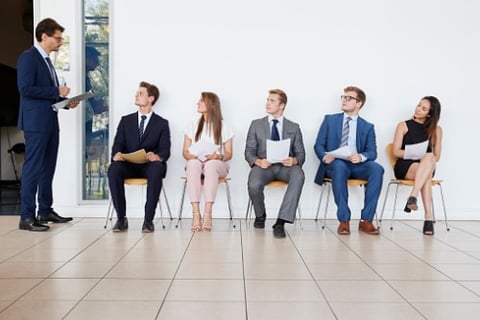 Each week, Insurance Business America shares top job opportunities from across America. Click here for a full round-up of the latest insurance jobs available in the US.
For this week:
Senior Marketing Manager – Insurance Sector, Deloitte
Deloitte is looking for an insurance industry veteran for a management role at its New York office. The successful candidate will be responsible for providing strategic marketing and communications direction and leadership for Deloitte's insurance sector, and will develop, maintain, and drive prioritization of all marketing and communications campaign activities. You can apply here.
AVP Actuary – Insurance Risk and Research, Pacific Life
Pacific Life is hiring an experienced insurance professional for a leadership role at its Newport Beach office in California. The successful applicant will lead the company's aggregate insurance risk function for the enterprise covering mortality, longevity, morbidity, policyholder behavior, and new product risks. You can apply here.
Account Manager – M&A, Alliant Insurance Services
Alliant is on the hunt for a New York-based insurance professional who will be responsible for providing overall service for customers and/or policies, soliciting new business on existing accounts, and supporting producer-led new business efforts. You can apply here.
Assistant – Commercial Insurance Team, Brown & Brown
Brown & Brown is looking for a skilled insurance professional to join their results-driven culture as an assistant for the commercial insurance team at its Jacksonville office in Florida. This highly motivated and persuasive individual will be responsible for processing certificates of insurance/evidence of property, endorsements, and monthly reports.
Corporate Private Equity - Insurance Solutions Group Associate, The Carlyle Group
The Carlyle Group is seeking candidates with two to five years of work experience, strong quantitative and analytical skills, and proficiency with financial modeling for a position at its New York office. Successful candidates are expected to work within teams to focus on investments in the global insurance industry. You can apply here.