This week's top insurance jobs - November 26, 2018 | Insurance Business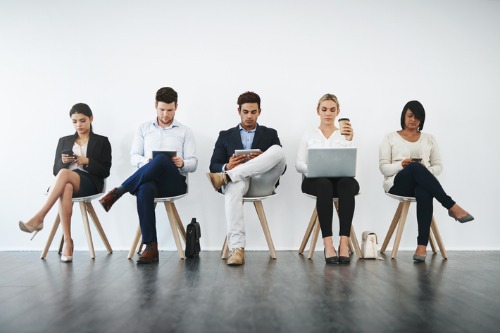 Each week, Insurance Business America shares top job opportunities from across America. Click here for a full round-up of the latest insurance jobs available in the US.
For this week:
Insurance Agent, ATI Insurance
ATI Insurance in Atlanta, GA is hiring individuals with customer service experience and computer skills. Applicants who are licensed agents are preferred, but licenses are not a strict requirement – new hires without licenses will be tasked with obtaining accreditation within their first 30 days with ATI. You can apply here.
Insurance Professional, Aflac
Aflac is looking for "ambitious, success-driven, career-minded individuals" to serve as professionals marketing the company's products in several areas in Missouri. Individuals with strong consulting skills and presentation abilities are expected. You can visit the following links to apply for the positions in Harrisonville, Joplin, Sedalia, and Warrensburg.
Insurance Sales Agent, BizInsure
Are you interested in using an advanced technology platform to sell commercial insurance? BizInsure is looking for people like you who can fully utilize its proprietary business insurance quoting engine. All applicants must be licensed for P&C insurance in California and have experience with inside sales. You can apply here.
Finance/Insurance Coordinator, Nalchajian Orthodontics
Nalchajian Orthodontics in Fresno, CA is in need of a professional who can ensure that their orthodontic services are financially available to patients. The healthcare provider is looking for individuals with great interpersonal communication and quantitative skills. You can apply for the position here.
Insurance Agent, Ted Todd Insurance
Allstate-affiliated agency Ted Todd Insurance needs insurance agents. The agency invests in its employees, promising compensation, full benefits, and even education and training as needed. You can apply here for the post in Atlanta, GA.
Trial Attorney – Insurance Defense, Nationwide Insurance
Nationwide Insurance is on the lookout for a trial attorney in the California area. The insurer needs a seasoned litigator with more than 10 years of experience managing personal and commercial insurance defense cases. Applicants must have "excellent verbal and written communication skills," and must be able to relate well with business clientele. You can apply here.