What matters the most as the insurance workforce evolves? | Insurance Business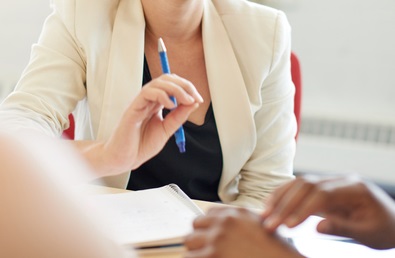 The typical work day of an insurance professional is changing as their companies spend more money on hiring an external workforce, and as these employees' expectations about their career trajectories veer off the traditional path.
"Rarely now in today's workforce do you start in and keep one job or one performance for your career. It's a matter of going latterly up, sometimes back, but learning all the time," said Jo Ann Howard, president of H20 Partners Inc. and a speaker at the upcoming Women in Insurance event in Houston, with additional stops in Chicago, New York and Los Angeles.
The revolution in the workforce means that there are even more opportunities for women in insurance, which has historically been a male-dominated business, to forge their own way and shatter the glass ceiling. Howard herself served as FEMA's federal insurance administrator and was responsible for managing more than $520 billion of flood insurance through the National Flood Insurance Program before setting out on her own to found H20 Partners, a firm that consults in flood insurance, disaster protection and recovery, alongside other issues.
"When you look at learning opportunities, find gaps that you or your business can serve and then acquire the credentials to bid and be in a competitive situation to compete for those jobs," recommended Howard, adding that she has tried to live by the Tony Gaskins quote, 'If you don't build your own dreams, someone will hire you to build theirs.'
While obstacles to success haven't disappeared completely, women are attaining more senior roles at insurance companies, and in turn promote flexible work schedules that align with the next tide of insurance professionals' needs.
"Women leaders are more often now mentoring young women, and accepting and encouraging flexible work arrangements," explained Howard. "I think particularly female CEOs are more amendable and recognize that there's a lot of talent out there. It's a matter of what skills you need and working out the arrangement so that the projects they're working on can be done and on time, but with some flexibility."
To stand out in this evolving insurance landscape, women should focus on building a recognizable brand and becoming a noticeable force in their companies.
"When we talk about branding, it's when you develop your own brand of what your values are and what your strengths are. I think that people recognize right away someone who's exaggerating or not listening to them," said Howard, though, by the same token, women shouldn't be afraid to speak up and contribute to the conversation.
"Too often, women have this good student attitude that they had in elementary school – be quiet, get your work done, get 100% on your papers," said Howard. "That's good – you have to be accomplished – but you want to keep visibility."
Jo Ann Howard will be contributing to a panel on leadership for women in the industry at Women in Insurance Houston on October 03. For more details and to register, click here.