Clients without earthquake coverage are risking their properties - specialist | Insurance Business America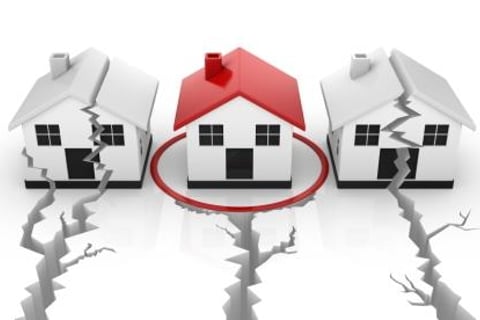 An event with a 99% chance of happening means it's a sure thing.
That's the probability that California will experience a magnitude 6.7 earthquake or greater in the next 30 years, as reported by the California Earthquake Authority (CEA).But those odds aren't convincing everyone that they should be buying earthquake coverage for their properties.
"There is a need for it, but because the prices are so high, people tend to try not to buy it," said L-Tanya Mabrie, senior vice president and broker at USG Insurance Services. "What I try to explain to people is when you have a large portfolio and you have a lot of equity in your building, can you really afford to lose the equity that you own in the building? When I'm selling earthquake, I tell them it's easier to fund for the deductible than to fund for the loss."
Some customers complain about the costs, but it's easier to pay for insurance than repair a $2 million building that's crumbled to the ground after an earthquake, added Mabrie. Other clients will buy coverage, but take dangerous gambles.
"Another thing people do is they play Russian roulette with their property. They'll buy [insurance] this year, and then they'll take a chance next year," explained Mabrie, who specializes in hard-to-place risks. "I know one client that decided not to buy earthquake on his coverage and 17 days later, he lost 900 units in the Northridge earthquake. So, that client will always buy earthquake."
Like Mabrie's unlucky customer, Californians are learning from recent disasters what could happen if they don't get quake cover. In December 2017, CEA reported that it topped one million insured residences in the state, and pointed to recent natural disasters in California and other parts of the world as one of the reasons that encouraged people to buy policies.
In fact, CEA's policy gains in September and October, when hurricanes, earthquakes and fires pummelled North America, were the authority's biggest monthly gains ever, with over 47,000 policies added in those two months alone.
"It's taken someone who has had a loss to understand the importance of having the coverage," said Mabrie. "I help people see outside the box, and find ways and reasons to purchase the coverage."
Fire, meanwhile, is a given in California and gets covered more frequently, said the senior VP.
"Most mortgage companies demand fire where they don't demand earthquake and flood," said Mabrie. "There's so many different ways a fire can happen, so people tend to protect themselves against fire before they will do the quake. Number one, it's more affordable. Number two, you're more likely to have a fire than a quake. But a quake can knock you all the way down and you can lose everything."
The hard-to-place specialist is also seeing more clients looking for flood coverage. Using flood zone maps, she can advise them to get insurance protecting against the risk when they're shopping for other policies.
"Because of the change in the climate and the changes in the world around us, places that normally don't flood are now flooding. Now people are being more aware of flood and flood zones," said Mabrie.
"I have a duty to the client and I have a duty to the carrier. When a loss occurs, they don't want to hear a denial from the insurance company because they chose not to buy something. They want to be paid. When I work with my clients, I try to let them know what their exposures are, and [if it's] something to look at and to look after and to be concerned about."
Related stories: