David Poms wins Stevie Award for 'Entrepreneur of the Year: Insurance' | Insurance Business America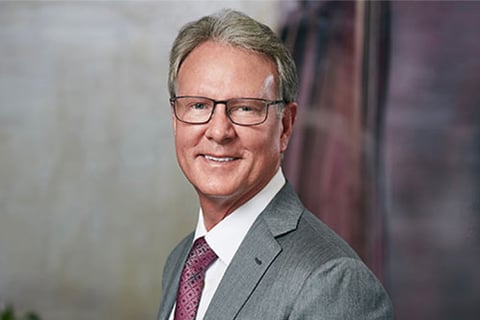 David Poms, founder and president of Poms & Associates – an independent, full-service insurance brokerage and risk management firm based in Woodland Hills, California – was recently awarded a 2020 Gold Stevie Award in the "Entrepreneur of the Year: Insurance" category at the 18th Annual American Business Awards. Poms' win of the top prize recognizes his entrepreneurship in rapidly growing Poms & Associates as an independent, privately held brokerage, his industry leadership in risk management and loss control, and his community advocacy of child welfare and school safety.
"This is a tremendous honor from the American Business Awards. I share it with the entire team at Poms & Associates that is helping businesses and organizations to reduce their risk, loss and cost and make health and safety core components of their company cultures," said Poms (pictured above). "We have no greater focus than delivering the highest level of service to our clients – and the communities in which they operate – as a means for improving and protecting people's lives. This award inspires us to continue pursuing excellence and innovation to meet our clients' rapidly evolving needs, especially in these uncertain times."
One factor undoubtedly influencing Poms' recognition at the 2020 Stevie Awards is his work with public entities. Over the course of his career, Poms has been a driving force behind the creation of many public entity pools in the western US, including the New Mexico Public Schools Insurance Authority (NMPSIA), which helps New Mexico's school system provide unique coverages that are not commercially available in the insurance market.
Read next: David Poms – the public defender
His work in the sector stems back to the mid-1980s when insurers started to retreat from the public entity marketplace. This exodus followed the erosion of sovereign immunity – a protection for public entities under the Eleventh Amendment of the US Constitution, granting that "a state may not be sued without its consent". Without sovereign, the number of lawsuits involving public entities started to rise and insurers were on the hook to pay large settlements. The insurance industry struggled to rate this new exposure adequately and so many exited the market.
"In the early 1980s, some brokers formed public entity pools that brought together small- to medium-size homogeneous accounts in order to help them gain purchasing power," Poms explained. "I was certainly not the first broker or insurance professional to start public entity pools, but I did recognize that we had to react to the insurance marketplace in the mid-1980s because there were no other alternatives. We had to provide a program for the small- to medium-sized accounts and help them manage the costs associated with the taking on or assuming of a larger deductible and/or retention. The larger accounts can always have the financial means to be able to take high deductibles and higher retentions, but the small and medium sized accounts don't have that ability."
Read more: Why insureds should consider buying standalone active shooter insurance
Since forming the public entity pools in the 1980s and 1990s, Poms' focus has been to stay on top of any new exposures that come to the forefront, and managing those exposures through a combination of loss control and the broadest insurance coverage available. For example, within the past year – and under Poms' leadership – Poms & Associates implemented an innovative risk management program in New Mexico schools that provided active shooter training and the tools for school administrators to make safe decisions and quickly report incidents to authorities. This training led directly to lives saved in shooting incidents in both Roswell and Aztec, N.M. Poms also helped write two school safety legislative bills that define and limit who can be armed in New Mexico's public schools by requiring certain qualifications before an individual can become an armed security employee.
Poms described the loss control department at his brokerage as "unique". He told Insurance Business: "We have over 35 loss control people in our company that are dedicated to providing training, site inspections, and overall risk management advice. That's very unique in our world, and I think that we put more emphasis on how important loss control and risk management is than many other brokers. Even the largest brokerage firms - I'm not sure it's their core mission, but it's definitely ours. I think they have departments and people that provide those services, but it's not ingrained in their culture - and that's a big difference in our organization; it's really ingrained from top to bottom."
This feeds into the culture that Poms has worked hard to build at Poms & Associates. He said he doesn't want the brokerage to come across like a vendor; rather he wants people to join the firm as a partner. He stressed: "We want to be at the front of the table with their attorneys and accountants and other professionals. We think that we deserve to be at that table, and not just a vendor who goes to see clients once a year, gives them their renewal terms and that's the extent of the relationship. We try to get involved with our clients in all aspects, whether it's insurance related or not, so that we can focus on whatever their core issues are.
"A lot of non-profit organizations are really hurting right now. They've had to close their doors, they've had to let go of thousands and thousands of employees who are on minimum wage, who were given some kind of core medical insurance and now they have no jobs. And so, we're working with our clients to be able to help them with fundraisers, grants and other things of that nature that we can do to help them from a financial standpoint that are completely unrelated to insurance. And that's, I think, why we have always been very successful - we don't want to be just a simple vendor who provides some service; we want to be involved with all aspects of their organization in the good times and the bad."