FEMA changes to NFIP won't make waves in flood insurance market - expert | Insurance Business America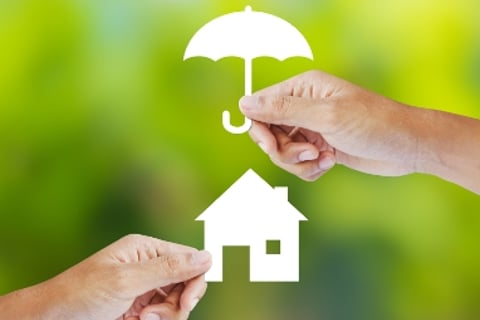 After a disaster-ridden 2017 and the weight of $30 billion in debt on the shoulders of the National Flood Insurance Program (NFIP), the Federal Emergency Management Agency (FEMA) has announced it's making changes.
Insurers can now sell their own flood insurance coverage, even if they also sell NFIP-backed policies through the "Write Your Own" (WYO) program. The percent that WYO insurer participants will receive has also decreased by a small amount, potentially leading to lower premiums for policyholders or more money in the bank for NFIP to pay for claims.
"I think the NFIP is finally coming to grips with the fact that the private market is the answer, not the problem," said Craig Poulton, CEO of Poulton Associates, which administers the Natural Catastrophe Insurance Program, one of the largest private insurance programs in the US. "You have this situation where, internally, I think the folks at the NFIP for many years felt like it was better to have a monopoly and I think now they're realizing that concentrating flood risk on the back of US taxpayers exclusively is not a good paradigm to follow, and so they are at least attempting to globalize the flood risk and share it globally."
According to Poulton, not enough attention has been paid to debt forgiveness which shows that the structure of the NFIP simply isn't working.
"People tend not to focus at all on the fact that, over the lifetime of the program, including that $16 billion most recently forgiven, the program's probably cost well in excess of $45 billion to $50 billion because there were other givebacks for debt forgiveness before," he said. "It's the most recent troubling action by Congress to just keep handing money from the pocket of one taxpayer to another so that the one who's given the money can continue to live near the water in many cases."
The private flood insurance market won't be hugely affected by the recent changes made by FEMA because WYO insurers were already able to sell private flood insurance anyway, added Poulton. By adding a coverage or two to the private flood insurance product so that it wasn't exactly like the NFIP's offering, they were free to sell it because program administrators didn't put up a fight against an interpretation in the WYO agreement's wording.
The NFIP has recognized an existing reality by giving up on the non-compete agreement in the WYO arrangement – a fait-accompli, said Poulton, adding that the reduction in the compensation structure for WYOs is not going to have a significant impact either. "That's what emanates from the NFIP frequently, is a change that either recognizes an existing reality or is simply not going to have much of an effect," he said.
One thing the program should be doing is updating FEMA's current mapping technology, which Poulton said has yet to adapt to the most recent advances that are more accurate and cost less. This is a problem for the thousands of people living in flood zones and not knowing it. A recent paper that appeared in Environmental Research Letters reported that the number of Americans exposed to flood risk is "2.6–3.1 times higher than previous estimates."
"The flood data modellers pretty well universally recognize now that about half the people that should be in flood zones in the United States, or half the structures that are actually in the same circumstance as their neighbors who are in a flood zone, should be in the flood zone," said Poulton. "Each flood zone in the US should probably be about twice as large as it is."
Related stories: