Relationships 'key' in challenging insurance markets, says top producer | Insurance Business America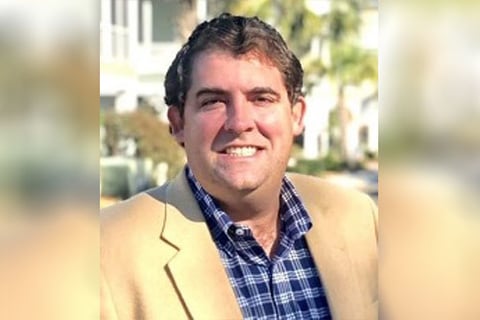 Insurance professionals in South Carolina face quite the bumpy ride. It's one of the most vulnerable states in the US to hurricanes and tropical storms, and as an Atlantic state with many densely populated coastal areas, the economic value exposed to severe weather is significant.
"It can be a challenging market," said Brian Payne (pictured), principal of Field Insurance Agency, a multi-line agency offering personal and commercial insurance products in Myrtle Beach, Charleston, Hilton Head, and the surrounding areas of South Carolina. "It's a niche market because of its exposure to catastrophic risk. Different carriers have different appetites, so it's really important for producers to explore all the options and make a lot of relationships with underwriting groups and brokers in order to find the best placement for the insureds."
Payne has just been named one of Insurance Business America's Top Producers of 2020. He attributes his success in the tricky South Carolina market to "a lot of hard work and dedication," as well as the relationships he's built with key market stakeholders. Those relationships have helped Payne to weather any storms that might have impacted market conditions.
"In our position, you have to be able to understand and adapt to market evolution," he told Insurance Business. "If a market changes its offering or even shuts down completely, you have to act quickly and go to the next best viable option. Sometimes that involves having to sell a rate increase to an insured that doesn't want to hear what you have to tell them. That's sometimes a challenging situation to be in, but you do the best you can to explain the circumstances to the consumer."
According to Payne, most consumers are perceptive to the impacts of severe weather. In his experience, most people are able to grasp the fact that the industry has experienced billions of dollars of losses because of catastrophic weather, and that those losses eventually come back full circle to impact the consumer in the shape of higher premiums.
"As long as you do a good job of explaining that, I think most consumers are understanding of the situation," he said. "There's a lot of information out there that we can pass on to consumers to help guide those challenging conversations. For example, I recently had a discussion with a consumer about flood insurance. Oftentimes, consumers think they don't have to worry about flood if their property is in Zone X, which is outside the 500-year flood zone. But when an agent goes back and gives the consumer data and statistics that show the percentage of flooding that occurs in low-risk flood zones, that education will open up the consumer's mind to purchasing the coverage."
With his finger firmly on the pulse of the South Carolina insurance marketplace, Payne knows an opportunity when he spots one. Not only has he been able to grow and develop his book of business in a firming marketplace - an achievement aided by his candid client communication - but he's also been able to successfully design and launch product offerings for the excess and surplus (E&S) lines marketplace.
"The E&S marketplace has continued to grow. They've always been a big player, but there's no doubt that their appetite is growing," Payne commented. "We're starting to see more potential to grow from a carrier [partner] standpoint, and we're trying to take advantage of that. At Field Insurance, we remain fully committed and focused on growth opportunities.
"It helps that we tackle this with a team approach. We all feed off each other and we learn from each other daily, which is particularly important with all the changes going on in the market. The more people you have touching the business or the marketplace, and the more knowledge-sharing that goes on among peers, the more advantageous it is when it comes to our sales approach."