The common exclusion in professional liability that specialists know how to catch | Insurance Business America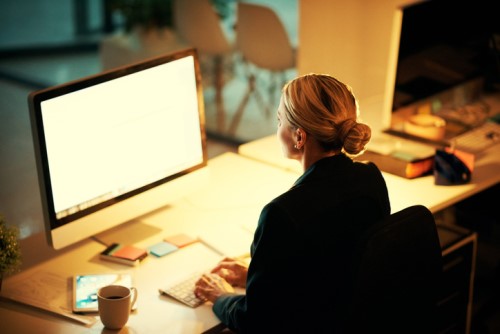 Specialists in professional liability insurance are jacks of all trades, working with a mixed bag of coverages, from intellectual property on patent infringement to active shooter policies, and everything in between, which makes sense considering that professional services are defined exactly as that – any professional service done for a fee – and often, go beyond that definition.
"There are things that are quasi-professional that get thrown in the professional arena because there's really no place to put them. They're financial loss exposures so they put them with where the rest of the financial loss exposure is in the professional world," said Victoria Dearing, senior vice president and professional liability broker at Breckenridge Insurance Services, who has perfected a way to stay on top of the variety of insurance offerings. "I keep a spreadsheet with all the different products and all the different classes of business within those products, and who's writing them, what they're doing, and I am constantly updating it and changed it – that's the only way to keep up."
With professional liability, the devil is in the details.
"Across the board, the complexity with professional is there's no ISO form," explained Dearing, adding that every carrier form is then specific to that carrier and can also be endorsed in sometimes a dozen different ways. "When you're comparing forms, you almost have to look at every single word," and keep a close eye on definitions because something can quickly be excluded due to a strict definition.
"Most carriers aren't just going to say, 'engineering for others for a fee.' They're going to limit it to whatever that engineer is or sometimes [what] they're not. Sometimes they'll leave it broad, so the less defined something is, the broader it is. The trick is getting the broadest definition that the carrier will allow to make sure that you're not excluding anything that the insured might be doing."
One of the most common areas where exclusions occur is in contingent bodily injury and property damage, which is common for architect and engineering accounts. A safety consultant, for example, might have both a general liability policy and a professional policy, and a lot of agents will assume that means their client is covered. If that consultant provides advice to a window washing company on how to best rig up their workers so they don't fall from heights on the job, and then a worker does experience a fall, the insured can now be in a common insurance 'gray area' that generalists will sometimes leave open, but a specialist would not, according to Dearing.
"If you don't make sure you have that contingent bodily injury coverage, then there's no coverage on that and there'd be no coverage on the GL because they have professional liability exclusion and that was due to professional service," said the SVP.
Her own book is 35% architects and engineers, 30% allied health or healthcare-type risks, and the rest is a combination of cyber, D&O, technology – whatever comes Dearing's way.
"I've never met a professional account I didn't like," she said.
Related stories:
Million dollar verdicts and narrow margins give trucking insurance a bad name
As environmental insurance market sprouts, education on products still lacking