"You can't just put out an umbrella to protect these dealerships" | Insurance Business America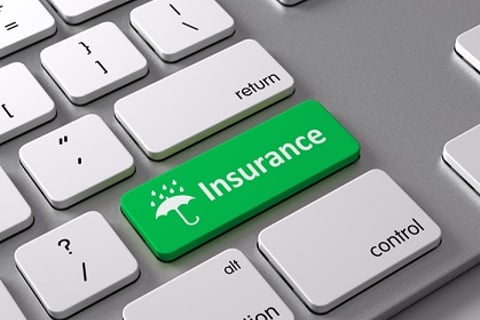 It's not always what's on the inside that counts. Auto dealerships, which store their inventory on outdoor lots, have been especially hurt by the hurricanes and hail storms that have swept across the US in recent years.
"Natural catastrophes have had a pretty significant impact on dealerships over the past year," said Rebecca Roberts, associate vice president and managing director at Burns & Wilcox. In early August, a flash flood in New Jersey sent 42 cars from a dealership down a river, and other flooding events have caused millions of dollars in damage for these businesses, according to Burns & Wilcox.
While hurricanes in the southeast have stood out for their severity, hail has inflicted its own level of destruction on dealers in the Midwest, though other parts of the country that normally haven't seen these weather events are likewise becoming exposed.
"A major component to any dealership coverage is the weather," said Clay Kadlic, broker at Burns & Wilcox Brokerage, highlighting coastal areas that are at-risk of flooding. "For dealerships that are in low-lying areas, these cars get washed away or salt water basically totals out the car because that salt water eats them apart."
In the middle of the country where hail is a common threat, Kadlic has seen one account that had 13 dealership locations spread out between two states, where a location in each state was hit with hail and each loss was more than 270 cars, resulting in upwards of $2 million in losses.
"You can't just put out an umbrella to protect these dealerships," he explained.
Read more: Insurance company tackles an industry-wide epidemic
As hail storms become more common, the insurers that Burns & Wilcox partners with are increasing deductibles and sharing in the losses with the clients. Other threats that dealerships face, such as theft and vandalism, seem trivial compared to damage caused by the elements thrown at them by Mother Nature. Kadlic recalled a dealership in New Mexico that had a handful of its cars hit by bullets.
"All of those are so small and miniscule in comparison to what happens when you have a storm come through and hit 300 cars, versus five or 10 cars," he said.
Dealer's open lot insurance can help reduce risk by providing comprehensive and collision coverage as well as physical damage protection to a dealer's vehicles and equipment. Accounting for weather perils is also a crucial component of the coverage, and because large franchised dealerships will not own their cars outright, similar to buying a house, they will need to get financing that requires them to carry that coverage.
As with residential and commercial property, insuring to value and keeping up to date with the changes in inventory on a lot is that much more important as natural catastrophes wreak havoc on the States, which is where brokers and agents come in handy.
"This is something that we have repeatedly had come up, and have consistently been challenged to address. Let's say for instance we agree to insure a particular lot at a particular value, and the inventory on that lot grows over the course of time during the policy term – you can imagine our liability increases with that," said Roberts.
"We need to insure to value as that exposure goes up, and [the client] needs to communicate that to the agent and the insurer, and take a corresponding premium so that there isn't a discrepancy when and if a loss occurs, so that there isn't a co-insurance penalty at the time of loss. This is where an agent can really add value to their client by communicating how all the mechanisms in the policy work so that everyone understands the co-insurance clause and the need to report changes in that inventory."