Zoom, zoom: Indy drivers need motorsports insurance in the passenger seat | Insurance Business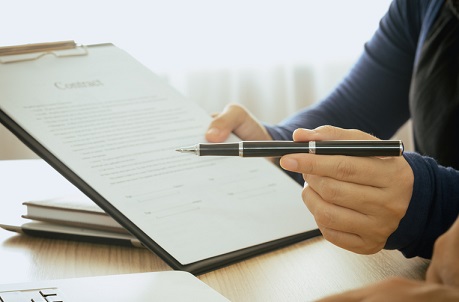 Indy race car drivers are only a day away from starting their engines and taking a drive around the Indianapolis Motor Speedway during the Grand Prix on May 12, which will be followed by the Indianapolis 500 later in the month. The insurance and benefits broker NFP has a stake in the competition, with its recently announced sponsorship of Kyle Kaiser, driver of the #32 car for Juncos Racing, during the Memorial Day weekend event.
Alex Baiseri, an NFP broker with specialized experience in entertainment, production, sports, and motorsports, has been in the business since 1989 and joined the still-small community of insurance professionals covering motorsports in 2008. He knows his way around the track and gave Insurance Business an inside look at how the world of Indy car driving works.
"Racing teams are essentially businesses – they operate on a budget as opposed to generating revenue. The prize money is good, but the preponderance comes from sponsorships, so they will have standard lines of insurance just like any other business," said Baiseri. This includes property, general liability, business auto, workers' comp, excess liability, employment practices coverage – any kind of standard insurance necessary for a business – but then specific to a racing team, the racing equipment, including competition vehicles, off-track equipment, pit boxes, tires and replacement parts, also need to be covered.
There's other players involved too, like sponsors and the people doing the work behind the wheel.
"If you have your name on the vehicle, like NFP, we would want some type of protection," said Baiseri. "If something terrible were to happen, NFP would be protected by this owners' and sponsors' liability policy."
Drivers, meanwhile, are essentially independent contractors, so, just like any other entertainers or athletes, they get their own workers' comp as well as disability and life insurance, in the event that an injury happens during a race.
"These guys make a lot of money and the possibility of being injured is very real," said the NFP broker, so disability coverage is a key component to a driver's livelihood.
Developments in motorsports insurance have largely been driven by evolutions in standard commercial packages, except for one aspect unique to this space.
"Where you see the improvement is really more on the safety of the racing venues," explained Baiseri, highlighting a high profile incident out of NASCAR that involved tires flying into the grand stands and injuring spectators.
"What the racing community does is they try to figure out how to prevent that kind of thing from happening and the insurance companies, they are basing their rating and their pricing, of course, on some of these advances, because just like any other business, they want to make sure that this kind of thing is not going to happen again," said Baiseri, using the example of racing tires now being tethered to the frame of the vehicle so that even if a car disintegrates, they won't budge.
The racing associations aren't alone in making up the rules around safety.
"The sanctioning bodies are the rule-making organizations and safety is a primary concern for [them]," said Baiseri. "As things develop – and it's not just about making rules for the size and shape of the vehicle or putting regulators on the engine – safety is a giant issue for them. Whether there are incidents or not, there are committees and teams that work to figure out if there's anyway that something could happen and how can they prevent it."
Related stories:
Small law firms have an extraordinary amount of exposure – specialist
Clients without earthquake coverage are risking their properties - specialist