"Busy" hurricane season likely to lead to elevated claims costs - report | Insurance Business America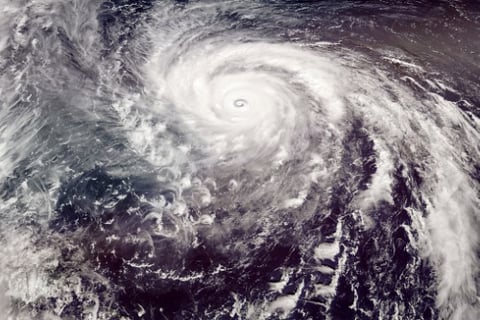 DBRS Morningstar has offered commentary on the current US hurricane season, saying that not only will the season likely see a lot of storm activity, but the resulting insurance claims made will "add to insurers' woes."
The global credit ratings firm cited a report from the Climate Prediction Center of the National Oceanic and Atmospheric Administration (NOAA), which forecast that the Atlantic hurricane season (which runs from June 01 through November 30) will have above-normal hurricane activity in 2020. Specifically, NOAA anticipates a 60% chance of an above-normal season, a 30% chance of a near-normal season, and only a 10% chance of a below-normal season.
According to DBRS Morningstar, damage from hurricanes has been on the rise along the US Atlantic and Gulf coasts; the economic damage caused by these large tropical storms has also increased significantly since the early 1990s, the firm noted. Citing data from the National Hurricane Center, the firm said that of the top 50 hurricanes that have caused over $1 billion in damage between 1970 and 2019, the most devastating occurred between 2005 and 2017.
Naturally, the increases in damage have also led to increases in insured losses, and DBRS Morningstar believes insurers are in for a rough ride in the months to come.
"We anticipate that some P&C (re)insurers operating in the US will experience elevated claims costs in 2020 compared with prior years depending on the type of products they offer and the geographic concentration of premiums written, if the prediction of an active hurricane season materializes," the firm said in a statement.
The continued development of hurricane-prone areas in the US has also contributed to the increase in insured losses, the firm's commentary noted. The states of Florida (165%), South Carolina (127%), and Texas (107%) are leading in coastal county population growth between 1970 and 2010 – but those same states have also been directly affected by a major hurricane (between Category 3 and 5) from 1851 to 2017.
"With continued coastal population increases and infrastructure development along the hurricane-prone Atlantic and Gulf coastal states, we expect that economic damages and insured losses as a result of hurricanes that make landfall during the annual Atlantic hurricane season will rise," DBRS Morningstar said, adding that the intensity and severity of these hurricanes appears to be increasing due to warmer sea surface temperatures and rising sea levels related to the effects of climate change.