Agencies land access to valuable Wal-Mart floor space | Insurance Business America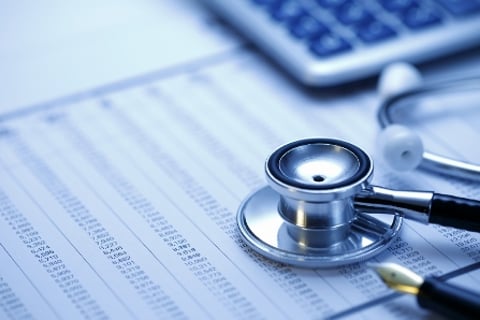 A deal struck between Wal-Mart and large carriers is proving a boon for agents who have been invited by one of the carriers to staff information kiosks in the giant retailer's stores.
Wal-Mart has long welcomed certain large carriers like Humana, WellPoint and Blue Cross/Blue Shield into stores "to educate customers on their insurance options, with a specific focus on Medicare Part D plans," said Wal-Mart spokeswoman Danit Marquardt. This year those carriers are also cleared to talk to consumers about the new exchanges and other details of the Affordable Care Act — and Blue Cross has turned to agents to handle the work.
Ten Blue Cross companies in 14 states that have access to about "a hundred stores," are using licensed professionals to staff their health care information kiosks in the Bentonville, Ark.-based retailer's outlets, said Blue Cross spokesman Robert Elfinger. The regional Blue Cross companies are all making separate deals with local brokers and Blue Cross understands that the brokers are free to sell other carrier's products, said Elfinger.
The opportunity to get access to Wal-Mart foot traffic is a big opening for agencies said executives from one such firm, Enroll Alaska, that is making a big bet on the new business possibilities under the new healthcare law.
When Premera Blue Cross Blue Shield of Alaska approached Enroll Alaska about staffing their information booths in Wal-Mart the agency leapt at the chance, said Tyann Boling who is chief operating officer of Enroll Alaska, a spanking new division of Alaska-based Northrim Benefits Group. The operation was formed only months ago to focus entirely on the new market for individuals and represents a shift for Northrim, which is owned by Northrim Bank, and for 30 years has been focused on group policies.
"We saw an opening to focus on the individual marketplace," said Boling. And securing access to the Wal-Mart customers became a major component of the agency's roll out strategy of reaching the bulk of the state's uninsured individuals, said Northrim Employee Benefits Consultant Joshua Weinstein. Another pillar of the plan is to place Enroll Alaska representatives in health clinics and hospitals around the state to help individuals understand the new healthcare exchanges mandated by the Affordable Care Act, said Weinstein.
Northrim brought Boling in from the outside to spearhead its new division and has ramped up swiftly to "20 to 30 agents" to help individuals navigate the new exchanges, said Weinstein.
"It's a big gamble," he said, "but seven months ago we decided to shift. We needed to create a new division." The move required a significant line of credit and comes freighted with "large political risk and reputational risk," Weinstein said with a nod to the stalemate in Washington over the law and also to Alaska Gov. Sean Parnell's decision not to set up a state-run exchange but instead leave that to the federal government. There is significant dissatisfaction with Obamacare in the state — both Sen. Lisa Murkowski, R-Alaska, and Rep. Don Young, R-Alaska have vowed to repeal it — and Northrim is sensitive about giving the impression they are supporters of the act.
Northrim Bank President Joe Beedle has said publically that the bank is not endorsing the controversial law but has made a "more than seven-digit investment" in Enroll Alaska because the act is the law of the land.
Company executives concede that the act staying the law of the land is in question and that their gambit is predicated on it doing so as a repeal would all but shutter Enroll Alaska. But still, "that's what we decided to do," said Weinstein of the company's decision to invest in their retail strategy while acknowledging that "this will only be successful if we enroll large numbers of people."
According to the U.S. Department of Health and Social Services an estimated 21% of the state's population – or 139,422 people – have no health insurance and would be eligible to get coverage through under Affordable Care Act provisions. This is the market Enroll Alaska has its eyes on.
Boling admitted that the days are hectic as her company tries to manage its website, phone bank and staffing for all of the new field locations. "We expected some challenges," she said, "but we are moving very quickly," to make contact with as many uninsured people as possible — an effort jump started by the access to the Wal-Mart stores, Enroll Alaska executives said.
Enroll Alaska is not the only resource for Alaskan consumers wanting answers about the new health law. Federally funded "navigators" have been put in place to assist consumers — government grants have gone to the United Way of Anchorage and the Alaska Native Tribal Health Consortium to fulfill this role. But the "navigators" are forbidden to recommend a particular health care policy or solution. That is where Enroll Alaska can come in, said Weinstein. Consumers can get only so much from a government navigator or website or they can "call a toll-free number — but who is going to help after that?" he asked. "An insurance professional."
Enroll Alaska executives know the hill to profitability is steep. Two carriers are taking part in the marketplace in Alaska, Premera Blue Cross Blue Shield of Alaska and Moda Health of Portland, Ore., and their commissions are modest. Premera pays a flat fee of $25 per month per enrollee and Moda remits 6% of premiums, according to published reports. But, said Boling, Northrim didn't shy from jumping in. "We're building a business around the individual marketplace," she said.
And the company is also re-examining its core business and is preparing strategic shifts.
"We expect the large employers to keep their group plans," said Weinstein. But he said he thinks the smaller ones will tend to "Stop, drop and roll," or stop what they are doing, drop their coverage and roll their employees over to the new exchanges. "We want to respond in a meaningful way" to these market changes.
Weinstein said Northrim would look to put together packages of ancillary insurance that employers can offer their workforce. Things like tax-free savings accounts and benefits to cover expenses such as ambulance transportation, blood, drugs and medical supplies like bandages that are usually layered on top of major medical coverage. "We want to provide a win-win," said Weinstein.