Far Out Friday: Dancing hamster arrested for insurance fraud | Insurance Business America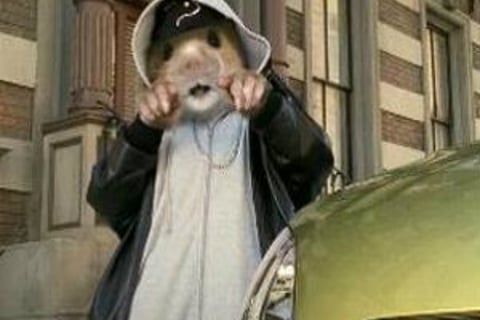 Crime doesn't pay—even if you're a hamster.
One of the actors who played a dancing hamster in the ubiquitous Kia car commercials discovered that truth this week after he was arrested for collecting state disability payments while filming one of the infectious ads.
Leroy Barnes, a 27-year-old Los Angeles man, is accused of collecting state workers' compensation benefits after claiming to be struck and injured by a falling piece of ceiling in June 2010. At the time, Barnes—who has also worked as a backup dancer for Madonna and Chris Brown—was dancing for a theatrical production company.
California Department of Insurance spokesperson Nancy Kincaid said Barnes collected $51,000 in workers' compensation benefits from September 2010 to September 2011 and stands accused of continuing to work while claiming to be disabled.
In fact, he told his doctors he had not worked at all while claiming benefits. In reality, Barnes had filmed the car commercial, performed as a backup dancer and performed in a rap group called the Rej3ctz while on disability.
"Fraudulently collecting disability benefits is not only illegal, it disrespects legitimately injured Californians who are unable to work," said California Insurance Commissioner Dave Jones.
Barnes is currently free on bail.
You may also enjoy:
"The United States of Shame: What is your state the worst at?"
"Teen causes crash after holding breath while driving through tunnel"
"Which industry is on top when it comes to office romance?"