Hagerty acquisition drives strategic shift towards membership model | Insurance Business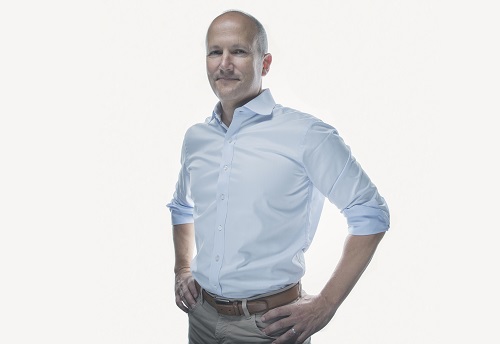 Automotive lifestyle brand and specialty insurer Hagerty recently announced the acquisition of MotorsportReg.com, North America's largest motorsport membership, licensing and event online management system.
The deal marks Hagerty's ongoing commitment to investing in and growing the world of motorsports and connecting millions of people with their passion, "whether it's track days, autocross, road rallies, driving tours, vintage races or local car club events," explained Hagerty CEO McKeel Hagerty (pictured).
Created in 2003, MotorsportReg automates event listings, registration and payment processing for all types of motorsport events ranging from small social gatherings to the world's largest participatory motorsport events. The platform is used by millions of motorsports fans and by 1,300 clubs, racetracks and sanctioning bodies to manage 40,000 events and two million registrations.
"MotorsportReg is simply the best at what they do. It's a really cool company and it aligns with our wider business strategy," Hagerty told Insurance Business. "All the way through automobile history, people have loved to race – whether that's against each other or against time. For many years, motorsport has been a really important part of automotive heritage and culture. At Hagerty, our business has been focused on the classic car space, but we've always orbited near motorsport events. About three-years-ago, we realized motorsports is a significant part of the automotive world, so we started a number of marketing partnerships with race tracks, clubs and sanctioning bodies in order to engage with people who like to drive their vehicles on tracks. That's how we discovered MotorsportReg."
As a specialist insurer for vintage vehicles, Hagerty has long insured race cars during storage, transportation, and event showcasing - but it hasn't and doesn't intend to cover race cars in competitive track events. Through this purchase of MotorsportReg, Hagerty will expand its presence in the motorsport market by offering new extended services to racing enthusiasts and helping to manage motorsport events.
Hagerty will also gain access to MotorsportReg's huge community of car enthusiasts, which will drive the company's strategic shift from operating an insurance-based model to a membership model. Hagerty's stated purpose is to "save driving and car culture for future generations," and the chief exec said he believes a membership model, and the extra value it provides, will help the firm achieve that goal. It also ties into Hagerty's quest to attract and engage with younger car enthusiasts.
"Despite what you might read in certain media outlets, younger people are interested in cars and they're interested in driving experiences," said Hagerty. "Driving a car fast on public roadways is illegal and it's dangerous. Modern sports cars are so fast that you can never really experience them properly in a normal road environment, so having opportunities to do so in a controlled environment like a closed course or a racing facility is very popular. It's a lot of fun and it enable enthusiasts to experience the thrill of driving.
"Our acquisition of MotorsportReg really aligns with our strategy of going after the younger audience. It also ties into the shift among our existing classic car audience from: 'I want to show my car on a weekend,' to 'I want to drive my car on a weekend'. This platform is much more active and much more about the experience of driving. Our goal is to enhance what MotorsportReg already does and make the experience of getting behind the wheel even easier and more immersive."
Included in the sale is MotorsportReg's popular 'RaceHero' app, which lets users access race entry lists, schedules, live timing and results from any device. Hagerty plans to continue developing that app, and other digital tools, to further enhance the automotive experience for members.