Higginbotham, Gilliam Insurance Agency merge their businesses | Insurance Business America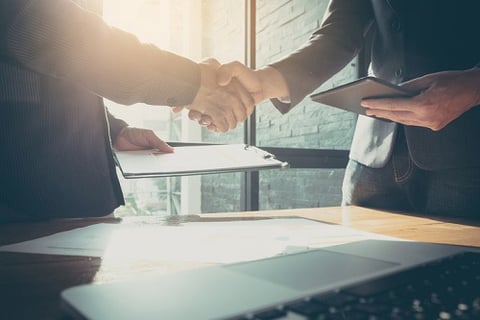 Higginbotham and Gilliam Insurance Agency have jointly announced that their businesses will merge.
Gilliam Insurance Agency is an independent commercial P&C insurance broker that specializes in trucking. Based in Pasadena, TX, Gilliam has been operating for 14 years.
Higginbotham, meanwhile, also based in Texas, is one of the largest independent insurance and employee benefits brokers in the region, operating over 30 offices in the state.
Both companies are very much familiar with each other; Mark Gilliam serves as principal at Gilliam Insurance Agency, while his brother Bill Gilliam is vice-president at Higginbotham.
As part of the merger, Higginbotham's offices in Houston and Friendswood, TX will partner with Gilliam Insurance Agency to deliver the latter's single source solution for insurance and financial services to local business clients. A release said that the partnership is part of Higginbotham's growth strategy, wherein it would merge with other independent brokers to expand its footprint and grow its expertise.
The six-person team of Gilliam Insurance Agency will also move to Higginbotham's Friendswood office.
"The beauty of our single source solution is that we're making it accessible to a broad range of businesses," said Higginbotham chairman and CEO Rusty Reid, who added that Gilliam Insurance Agency fortifies Higginbotham's trucking practice.
"I heard great things about Higginbotham from my brother, and when I talked to others who merged with the firm, I got excited about the growth potential. Now that we have the strength of a large firm behind us, we can offer more options to our clients, including employee benefits for the first time," commented Mark Gilliam.