Is this the secret to better driving behavior? | Insurance Business America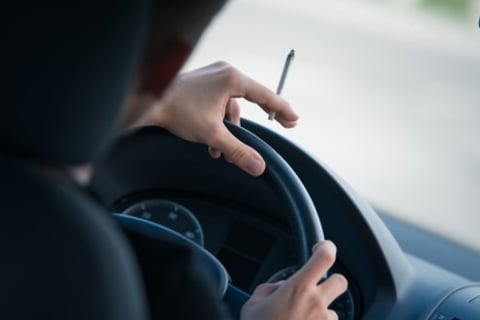 Distracted and erratic driving is a serious issue in the US. Whether it's drivers channeling their inner Vin Diesel from The Fast and the Furious and drifting around corners, or stressed out parents rushing on the school run and answering work emails behind the wheel – the problem is growing.
It can be tricky to crack distracted driving habits, but auto insurer Plymouth Rock Assurance Company has come up with a concept to tackle the problem head-on. The northeastern insurer has launched a program called Road Rewards, through which good drivers earn rewards for being safe on the roads.
The Road Rewards app, powered by Cambridge Mobile Telematics (CMT), observes driving activities and provides an average driving score based on how safely a person has driven over a two-week period. Safer drivers earn more points, which they can then redeem for rewards, such as coffee gift cards, free movie tickets and subsidized fuel prices.
"Road Rewards is a free, opt-in program that has no impact on our insureds' premiums. We're not using it to underwrite or influence policies, but rather to encourage more conscious and safer driving among our clients," explained Daniel Lieman, managing director of Advanced Analytics at Plymouth Rock.
"We're trying to give our customers something that will add some value to their lives, while also trying to improve their driving behaviors. Everyone's goals are completely aligned, which makes this a really exciting project."
In a recent survey of more than 700 drivers carried out by CMT, nearly 60% of drivers said rewards would motivate them to drive more safely. The company's founder and chief technology officer, Hari Balakrishnan, has commended Plymouth Rock for "thinking outside of the box to make a difference."
If initiatives like Road Rewards are successful, they have the potential to improve road safety, decrease the frequency and severity of claims, and therefore challenge the trend of rising auto insurance rates in the US.
"At Plymouth Rock, we pride ourselves in delivering more than just insurance," Lieman told Insurance Business. "We strive to provide the best value-added services and customer satisfaction, and we use data to figure out what our customers want. This new Road Rewards program fits nicely into our 'more than just insurance' mantra."
The Road Rewards app is available for iOS and Android. It's initially available to Plymouth Rock personal auto insurance customers in Massachusetts, but the company plans to announce availability in other states later this year. Plymouth Rock's inaugural rewards partners are Shell and the Fuel Rewards program, Showcase Cinemas and Starbucks.
Related stories: