Liberty Mutual soaring with Outdoorsy on RV rental insurance | Insurance Business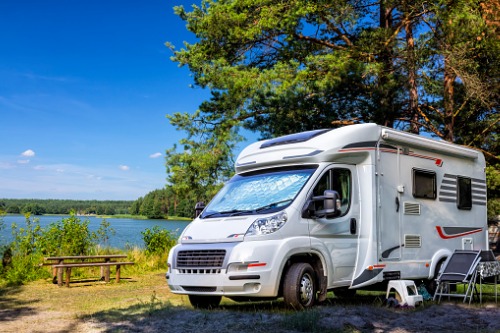 Insurer Liberty Mutual is enjoying success after partnering with Outdoorsy to provide RV rental insurance to members of the outdoor experience marketplace.
Under the new partnership, which went live last month, three levels of "industry-first" RV rental insurance are offered to owners and renters on the Outdoorsy marketplace. The coverage allows both owners and renters to safely travel throughout the US and Canada in motorhomes, campervans, caravans, travel trailers and adventure vehicles.
According to a release, Outdoorsy has seen a 250% increase in online bookings with Liberty Insurance's coverage since the partnership's launch.
Three tiers of coverage are being offered through the partnership to Outdoorsy clients:
Peace of Mind – this coverage includes $1 million in liability insurance, $500,000 in physical damage protection for the consumer and any third party, plus windshield damage protection, lowered deductibles, 24/7 live customer support, roadside assistance, and concierge and trip planning services.
Essential – provides state minimum liability insurance and $100,000 in physical damage protection for the consumer and any third party, plus 24/7 roadside assistance for all US geographies.
Risk Taker – provides state required minimum insurance, $15,000 in physical damage coverage and 24/7 live customer support.
A company release said that all coverages can be upgraded to include interior damage insurance, trip cancellation insurance, and vacation financing.
In addition, Liberty Mutual motorhome and recreational trailer personal policyholders can now rent their RVs using the Outdoorsy platform.
Outdoorsy CEO Jeff Cavins explained that the new partnership with Liberty Mutual "removes a major barrier for consumers, increases coverage for owners, while making one of the most complicated parts of the rental experience, choosing insurance, simple and turnkey for our customers."
Due to New York laws, the Liberty Mutual – Outdoorsy RV product is not yet available for vehicles registered in New York.