Opinion: The disruption of driverless cars | Insurance Business America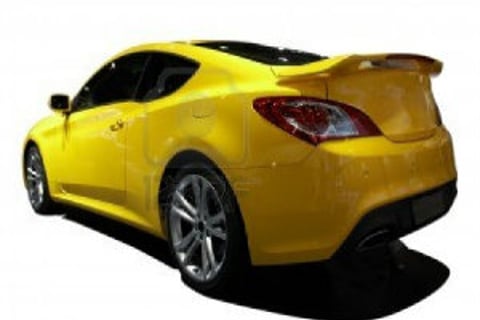 As driverless cars are set to take over the roads in the next two decades, Valerie Raburn, vice president and chief information officer over insurance at Xerox, took the time to tell Insurance Business exactly what the social, economic, and insurance applications of such technology will be, from her standpoint.

Driverless Cars are expected to be rolling into a neighborhood near you within the next 15 years. In fact, if you live in California, they've legally been on the roads with you for the past year, approved by Governor Brown in 2012 for testing purposes. The Eno Center for Transportation, an industry think tank, predicts that driverless vehicles will be commercially available at a high cost within 7 years, but it may take another 5 to 8 years for prices to drop enough to spur mass consumption. In the meantime, driverless functionality is already seeping into our driving experiences through hands-free parking assist technology.

To date, the discussions have focused primarily on the shifting of accident liability to product manufacturers, and all the goodness that comes along with reducing accidents, injuries and fatalities. However, not much discussion has centered on the disruption this technology could bring to our economy and culture. Consider some of the following outcomes.

The concept of a "driver" will be replaced with that of an "operator", who simply programs the vehicle's GPS to arrive at the desired destination and pushes the "Start" button to begin the trip. Since judgment will no longer be required of the operator, we won't need a driver's license and theoretically, an 8 or 10 year old could independently take the car to school in the morning.

Each passenger will have a personal video display like the ones used on airplanes to scroll through a variety of screens providing current location, distance to destination, fuel consumption, speed, news, weather conditions, social network and, of course, personal entertainment selections. The concept of "distracted driving" will disappear when there is no reason to pay attention to where you are going until the vehicle notifies you that "DING, you have arrived at your destination".

The steering wheel, gas and brake pedals, turn signal arm, etc. can potentially be eliminated once the public gets used to forfeiting control based on the reliability of these vehicles. Tests are being planned to prove the capabilities of driverless vehicles by running them up a narrow, winding mountain road with hairpin turns. http://www.cbsnews.com/videos/the-driverless-car/.

Vehicle owners will no longer buy collision insurance since manufacturers will be solely responsible for damage. Owners will only need theft and comprehensive coverage for hail, falling objects, flood, etc. Think about it. The experience and exposures will be similar to those of a driverless tram at the airport. To take this one step further, personal vehicle ownership may dramatically diminish. Car dealers will maintain lots full of vehicles for hire on a daily or hourly basis instead of vehicles for sale/lease. When you need a car, you'll summon one using your smartphone and the closest unmanned vehicle will be dispatched to your home to take you where you need to go. When done, you'll simply push the button for the unmanned vehicle to drive itself back to the rental lot.

For insurance companies, their primary revenue streams will shift from personal lines to commercial lines as carriers retool their offerings to sell product liability insurance to vehicle manufacturers. The impact will be of a higher magnitude than that of Obamacare, which shifted healthcare marketing targets from employers to consumers. We should expect to see extremely competitive pricing and some very big winners and losers in the insurance industry, since there are far more insurers than there are vehicle manufacturers.

The target audience for telematics, the technological underpinnings of Usage Based Insurance (UBI), will also transition away from consumers and personal auto insurers and will instead become a valuable tool for both automakers and their product liability carriers. Automakers will rely on telematics to determine the root cause of equipment failure or any intervening activities that impacted or altered the design or operation of the vehicle.

Vehicle related financial responsibility laws (e.g. No-Fault regulations) will be replaced by tort based product liability laws. We can only speculate whether new laws will surface to address injuries sustained as a result of vehicle malfunction, or if vehicle based injuries will be covered by Obamacare instead of auto insurers.

Consider the ripple effect of driverless vehicles and fewer accidents on the service industries that rely upon auto accidents and their resulting injuries for a significant percentage of their revenue stream…towing, ambulance, vehicle repair, car rental, glass shops, salvage yards, auto parts suppliers and manufacturers, emergency rooms, medical professionals and radiologists, DUI counselors, breathalyzers, attorneys, subrogation vendors…the list goes on and on. Driverless cars might even bring some relief to our court dockets. And Mothers Against Drunk Driving (MADD) will no longer have a platform to promote since their goals of eliminating drunk driving will have been achieved.

The social and cultural ramifications of driverless cars could cause far more upheaval than any of us imagined; perhaps as great, or greater than, the impact the internet had on commerce and communication. Obviously, the picture being painted is one that assumes total adoption, which is far from realistic. You will always have transitional delays caused by lack of affordability, the longevity of today's more dependable vehicles and cultural resistance. This somewhat resembles the historical factors affecting the transition from horse and buggy to the automobile. There is also an entire segment of the population that simply enjoys both driving and collecting vehicles, which is a good reason to have a 2 or 3 car garage.

Do you have an opinion on any insurance issue you'd like to get out there? Send submissions to [email protected].