P/C insurers hit profit mark not seen before recession | Insurance Business America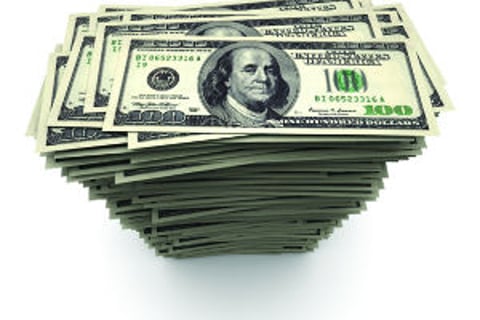 Property/casualty insurers in the US hit a profit milestone the industry hasn't seen since before the 2008 financial crisis. According to a Verisk Analytics/Property Casualty Insurers of America (PCIAA) report, US carriers' net income after taxes reached $63.8 billion in 2013—up from $35.1 billion in 2012.
Carriers' overall profitability also jumped from 6.1% to 10.3%, as measured by their rate of return on average policyholders' surplus. That's the biggest rate of return since 2007, when insurers hit the 12.4% mark.
The figures account for at least 96% of all business written by private P/C insurers in the US, Verisk and PCI said.
According to Robert Gordon, PCI senior vice president for policy development and research, the 2013 results signal a market whose players are "strong, well capitalized, and well prepared" to meet future claims demands.
However, Gordon cautioned that much of insurers' great success last year was due to a low level of catastrophic losses. As such, "insurers will need to keep on building their financial resources to protect policyholders and bolster economic resiliency before the next major event like Hurricane Katrina or the September 11 terrorist attack occurs."
Indeed, direct insured losses from catastrophes in 2013 fell by $22.1 billion to $12.9 billion, noted Insurance Information Institute President Robert Hartwig.
"Last year's catastrophe losses were far below the 10-year-average annual catastrophe losses of $23.9 billion," Hartwig said. "The largest catastrophe event of 2013 was an EF-5 tornado that struck Moore, Oklahoma on May 20, causing nearly $2 billion in insured damages."
Hartwig does see the P/C industry's good fortune continuing to grow, however. Thanks to strong showings in auto, home and major commercial lines, "overall industry growth could outpace overall economic growth in 2014, as was the case in the prior two years," he said.
The report reflects an insurance industry starting to make great strides after suffering a major blow during the 2008 financial crisis and resulting recession. Producers themselves are making great strides, as a March Bureau of Labor Statistics puts agent/broker employment just 2,400 jobs shy of the sector's pre-recession peak of 684,500.
"The economy is continuing to grow, so there's more demand for insurance and as long as agents and brokers play a constructive role in helping those who need it get insurance, I think companies will continue to employ them in increasing numbers," commented III economist Steven Weisbart.
You may also enjoy:
"Agency employment headed for historic threshold"
"Insurer takes over as workers' comp leader"
"Less than half of carriers inform agents of predictive modeling practices"