Selective Insurance rolls out monitoring application for commercial vehicles | Insurance Business America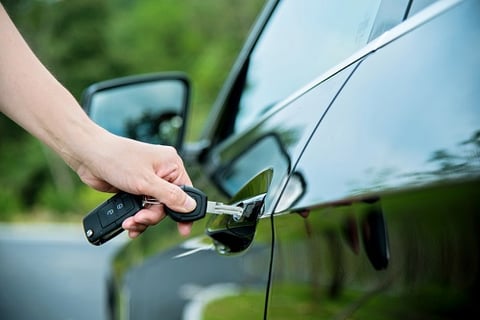 Selective Insurance Company of America has introduced a new application that will allow its commercial auto clients to better monitor and instill safe driving behaviors in their drivers.
The Selective Drive application is available for the company's customers that have commercial vehicle accounts. Developed in partnership with Bosch Connected Devices and Solutions, Drive has two components: a sensor device and a cloud-based application.
A Bosch TEP120 telematics device is installed in the car's auxiliary power outlet and connected via Bluetooth to the driver's smartphone via the app. The entire system then monitors factors such as driving speed, location, idle time, and harsh driving events involving acceleration, turning, and stopping. A release noted that the system can also pick up instances of distracted driving and identify both phone calls and other phone usage while the vehicle is in motion.
Drive can also be used to monitor vehicle maintenance and can advise on vehicle recalls, as needed.
"Selective Drive is a key element of our customer-focused strategy to proactively provide our insureds, their employees, and their families with value-added services," said Selective president and chief operating officer John J. Marchioni. "Safety is a priority at Selective and we are excited to offer this technology to our commercial automobile accounts to help promote driver and vehicle safety."
"We are excited to support Selective's vision to provide extraordinary value to its customers with our Bosch technology. Selective Drive not only promotes driving safety, but also helps Selective's customers manage their everyday operations more efficiently," commented Bosch Connected Devices and Solutions North America general manager Steffen Zacharias.