The cautionary tale of nuclear verdicts | Insurance Business America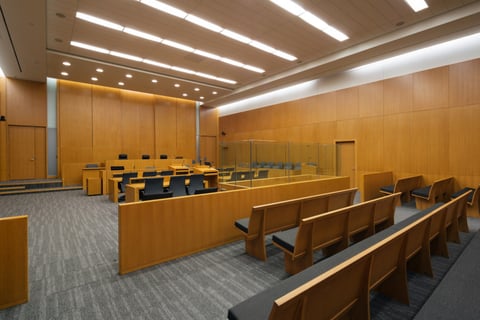 Fighting the rise in nuclear verdicts beyond the courtroom
This article was produced in partnership with Prime Insurance.
Karen Surca of Insurance Business sat down with Rick J Lindsey, CEO of Prime Insurance, to discuss the rising number of nuclear verdicts impacting insurance companies and his no-nonsense approach to avoiding the potentially high cost of litigation.
It's no secret that if a job is done properly the risk of negative fallout can be mitigated. This rule of thumb holds true for any sector and any area of business expertise.
Nowhere is this business truth put to the test more than in the insurance field where risk mitigation is the name of the game. Insurance companies of all sizes should be vetting their insureds right from the start to ensure the insurance coverage properly covers the calculated risk.
Certainly, this is the guiding belief that has worked wonders for Rick J Lindsey, CEO of Prime Insurance Company.
From Lindsey's first steps into the insurance field over 30 years ago to the personalized service that he and Prime Insurance Company consistently offer its customers, getting to know the insured is at the heart of its business model.
Read next: Tackling the silent assassin of the liability insurance world
"To me, insurance companies take people's money, and they don't do their job. I have been in the business for 30 years and I don't take people's money unless I know that I have a strategy with them. We are partners with our insureds. Other insurance companies don't want to meet with their client, or they want to do it all online," Lindsey explained.
The litigious climate
The partnership strategy with its insureds that has worked so well for Prime Insurance Company over the years has also positioned the company to be prepared for battle during the litigious wars that currently rage throughout the insurance sector.
As more and more lawsuits are being threatened against insurance providers with bigger and bigger numbers at play, the industry has coined a term that covers such potentially enormous lawsuits: nuclear verdict.
When asked what the exact meaning of a nuclear verdict is, Lindsey is quick to offer his opinion that it is 'fake news.'
"It's like social engineering. They must come up with some term. In simple terms, nuclear verdicts are where a lawyer goes out and gets some huge award because the defendant doesn't put on a defense, "Lindsey said.
"The legal system is used to scaring us with bully tactics like bad faith and nuclear verdicts," Lindsey added.
With nuclear verdicts on the rise, the concept of 'bad faith' also comes into play.
As Lindsey explained, "Insurance companies have become the favorite target of lawyers. Bad faith can be viewed as the ability of the plaintiff's lawyers to convince the insured that the insurance company has done them wrong."
"Now they feel justified suing the insurance company for bad faith because insurance companies are viewed as having deep pockets and will be able to pay the bill," Lindsey highlighted.
Lindsey suggests that the simple solution to address the concept of bad faith and to protect against the real threat of nuclear verdicts is to "take the bully off the playground."
However, this is only one step, Lindsey pointed out. The way insurance providers conduct business is another significant part of the solution.
"I'm going to do it the right way," Lindsey stated.
"You can talk about bad faith and nuclear verdicts all you want. It doesn't scare me because it is essentially terrorist tactics. It's the bully in the playground. The whole system is set up to settle."
"This is essentially all the numbers getting bigger which make it a bigger nightmare for insurance companies and in turn makes all the lawyers more money," Lindsey highlighted.
Facing the threat of litigation head on
Building in safeguards while fostering a close and trusting relationship with its insureds has helped to buffer Prime Insurance Company from the direct threat of being embroiled in large lawsuits.
Read next: Tech helps transportation firms fight nuclear court verdicts
"We have direct contact with every insured. We know everything about them. I don't care whether it's your home, your dog, your company, or your aircraft. I am not going to give you a quote unless I talk to you, and we discuss how I can make you happy," Lindsey described.
Lindsey argued that if you properly match insurance coverage to the level of risk that the insured presents, there will be no room for litigious action.
"If I were to insure your home, we are going to do it the right way or no way; I will not be setting up the lawyers. It is simple, so simple. Do your job and don't take people's money unless you know that you can make them happy and you know that you can qualify them," Lindsey added.
Future battle plans
The highly litigious climate is not about to change anytime soon. The only thing left to do is to understand the culprit and conduct business in a way that lessens the overall risk.
"People who fear the bully and believe the bully has power are going to continue to be afraid. People like me who do their job right or not at all and know how to play the game realize it [nuclear verdict] is a non-factor," Lindsey said.
"When we were kids, we would show up at the soccer field and pick our partners and pick our teammates. You did your best to pick the best players. That's part of the same philosophy when you write somebody's policy; make sure you have the right team, and you have the right goals and the will to win."
Visit https://www.primeis.com/ for more information.