Tough market conditions - meeting rising insurance risks head-on | Insurance Business America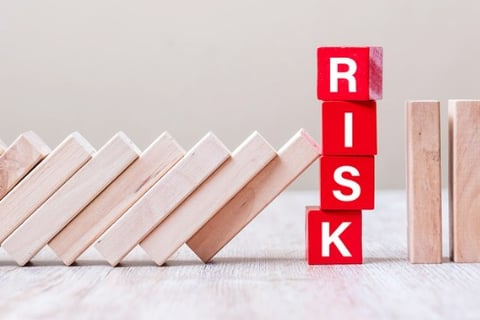 This article was produced in partnership with Prime Insurance
Karen Surca of Insurance Business sat down with Barbara Malkowski, senior vice president of marketing with Prime Insurance to discuss Prime's unique approach to building business and the challenges ahead in the industry.
It is a difficult insurance market right now. World and domestic events are putting considerable strain on the working models of many providers across the country.
With a host of unfavorable conditions ranging from bad weather events, wildfires, cyberattacks, including ransomware, and COVID-19, insurance providers across the country have had to make tough decisions in a down market.
For Prime Insurance, these events have represented an opportunity rather than an obstacle.
"Prime Insurance Company has never canceled a class of business and it never intends to," Barbara Malkowski, senior vice president of marketing with Prime Insurance stated. "We have accepted and met these challenges head-on and enjoyed record new levels of production and expansion, including employee growth."
The proof is in the numbers. With an estimated 60% business growth in 2020 alone, Prime Insurance has turned a down market into a golden opportunity.
Read more: Brokers face heightened risk of COVID-related litigation
Malkowski explained that the secret to such impressive numbers relates directly to the way Rick J. Lindsey, owner of Prime Insurance, handled its client base during the height of the pandemic.
Lindsey did not let market factors deter his determination to crisscross the country touching down to meet with as many insureds as possible - viewing each client as unique and in need of a personal focus.
"When the insurance industry was in crisis, we took a different approach. We met with our customers and our brokers. Under the safety protocols of the pandemic, our owner met with people directly," Malkowski explained.
"We like to call them mask to mask meetings," Malkowski added.
The collaborative method
Knowing the customer and collaborating with the customer is the cornerstone of Prime Insurance's business model and provides the framework for its employee and customer transactions.
"We ask the questions: Do we know how to solve problems? Do we know how to tackle emerging markets? We focus on the number and our statistics, and our loss ratio and we are very good at handling claims," Malkowski elaborated.
"But at the core of how we do things is that we want to know our customer and approach every insured before we even bind a policy. Our owner talks to 90%, if not all the insureds, and wants to know them. We don't want our customers to hide from claims," Malkowski stated.
Viewing the insurance process as a partnership and "being in the same boat," guide Prime Insurance's daily efforts.
"I have been in this business a long time and I can say our approach is changing the way the industry looks at insurance," Malkowski said.
Distinct challenges
When asked to pinpoint the inherent difficulties impacting the insurance industry currently, Malkowski is quick to answer highlighting two distinct areas that go beyond specific market conditions - the worrying rise in litigation and the lack of education among the public about the real role that insurance providers play.
Read next: COVID-19- tough path ahead for global reinsurers
Addressing the lack of education and negative perceptions of the industry Malkowski explained that "we need to take the time to re-educate the consumer."
"You know everyone typically dislikes insurance companies because it is intangible - until something goes wrong," she said. "If we approach the risk from a transparency point of view and make clear that we're all stakeholders and agree that one stakeholder does not trump another one, then we can come up with solutions."
Litigation concerns are a little more difficult to address and have taken center stage of late in the industry, leaving insurance providers vulnerable to lawsuits and time spent in court.
"Litigation is becoming increasingly more of a problem for insurance providers. The trend in the industry is towards even further litigation, what is coming out of and resulting from the COVID-19 pandemic," Malkowski elaborated.
"Our robust claims defence strategy enables us to tackle head-on today's aggressive plaintiff bar and nuclear verdicts that have underwriting unprofitability for so many carriers," Malkowski continued.
By recognizing the heightened risk of litigation, Prime Insurance has taken a proactive approach as the pandemic starts to recede.
"We have tapped into the emerging market, not for someone being wrongfully terminated during the pandemic, rather for a business owner, for example, who gets tagged from somebody who said they got COVID from someone in their establishment. We do provide an endorsement for that. We will write a communicable disease endorsement," Malkowski illustrated.
What is the path ahead?
Looking at the pieces of the insurance puzzle as a collective partnership from the broker to the underwriter and trickling down to the customer has enabled Prime Insurance to profit despite a market in transition.
Malkowski recognizes the pitfalls and the speed bumps ahead and feels Prime Insurance will continue to carve its path.
"The world is ever-changing, and it is more dramatic and more radical than ever before. We are taking a common-sense approach and looking at each person's story. No premium rule book has been written so far. It is just a matter of focusing on what we know and looking to strong leadership while being both transparent and honest."
Barbara Malkowski works in the capacity of senior vice president of marketing with Prime Insurance where she is responsible for marketing and business initiatives. Before joining Prime 18 years ago, Barbara enjoyed years of experience within the insurance sector.
Visit https://www.primeis.com/ for more information.