Volvo invests in insurtech platform developer REIN | Insurance Business America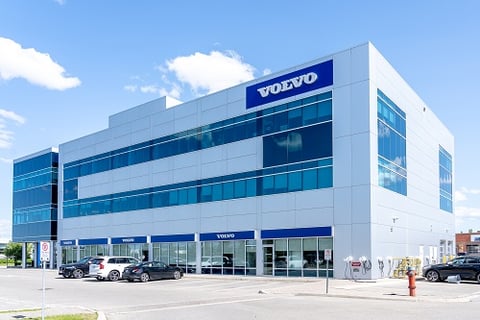 Volvo Financial Services (VFS), the global captive finance arm of automaker giant Volvo, has invested in REIN, an insurtech start-up.
REIN has developed a configurable platform that allows insurance carriers to deploy their solutions and programs. In turn, this enables them to better select risk, price risk, and distribute products. The platform can be used to launch connected insurance services to the commercial transport industry.
REIN showcased its platform at iLabX – VFS's ten-week accelerator program for start-ups.
The insurtech recently concluded a Series A funding round, raising $14.3 million. Aside from VFS, other notable participants in the round included Liberty Mutual Strategic Ventures, Plug and Play Ventures, Kiplin Capital and family office investors.
A release said that VFS Innovations Ventures – a newly formed entity within VFS – has joined the REIN investor group following Volvo's investment in the insurtech. The collaboration hopes to explore "customized data-driven solutions that increase safety and improve the overall insurance experience for Volvo Group customers."
"We recognize that new financial technologies are changing our customers' priorities and presenting opportunities to improve performance," said Volvo Group EVP and VFS president Scott Rafkin. "REIN's data-focused approach aligns with our commitment to adopting new solutions that reduce total cost of ownership and support driver safety."
Rafkin added that VFS's strategic partnership with REIN allows both to create the "next generation of financial service solutions."
"We are excited to add Volvo to our investor group," stated REIN co-founder and president Steve Rabbitt. "Having VFS at the table will be invaluable as we continue to bring insurtech solutions to the commercial vehicle sector."
Both companies plan to launch the product in the US during the first half of 2020, with a global rollout planned for sometime in the future.