Key flood insurance vote expected today | Insurance Business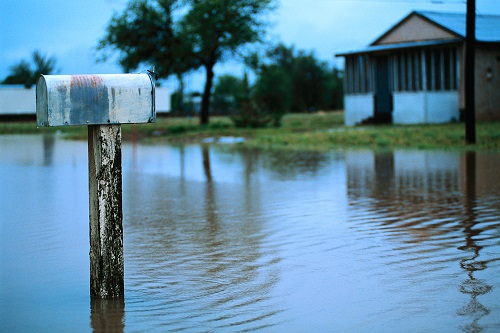 A long-delayed vote on legislative measures that would delay steep flood insurance premium increases is expected to take place today. Scheduled for a 5:30 p.m. vote, the Senate bill would put off rate increases until two years after FEMA completes an affordability study—a process expected to take an additional two years.
Sen. Mary Landrieu of Louisiana, a lead sponsor of the bill, said she was optimistic the measure would pass with the 60 votes required to move forward.
"After months of work, the Senate will finally debate this critical piece of legislation that will provide basic consumer protections to families who have played by the rules," Landrieu said. "
Nationwide
, 5.6mn flood insurance policyholders are waiting for us to provide some relief, and thanks to the support of this bipartisan coalition…we are one step closer."
The bill has gained traction in the Senate recently, with two new cosponsors—Oregon's Ron Wyden and Michigan's Debbie Stabenow—bringing the number of total sponsors to 31. It is said to be a more lasting fix than the nine-month stay of execution provided for in a congressional spending bill passed earlier this month.
However, the bill faces significant opposition if it reaches the House of Representatives. House Speaker John Boehner has already signaled he will not support the legislation, instead opting for different approaches to the problem of sky-high insurance rates.
The insurance industry itself is not pleased with the legislation, which it believes would put the National Flood Insurance Program even further into debt. Instead, the industry-led coalition SmarterSafer.org calls for more targeted delays and government subsidies to people experiencing rate increases considered "unaffordable."
"These changes will do more than simply assuage the opposition that has arisen over the past few month—they will target subsidies in the National Flood Insurance Program to those who truly need it while putting the program on stronger financial footing," to coalition said in a recent letter to Boehner.
Without government action, the flood insurance hikes will begin for most policyholders in October of this year. In some areas, home and business owners have already experienced the devastating effects of these rate increases.
Sean Johnson, a producer selling flood insurance policies in Gretna, La., said he had one client whose premium jumped from $890 to $9000 annually because her house fell "three or four feet below" the base flood elevation requirements.
Johnson said he is not banking on a congressional fix to his clients' problems. Instead, he is helping clients reduce some of their financial burden by getting an elevation survey completed and considering higher deductibles if clients live in areas with a lower chance of flooding.