Duty to defend exists even without a lawsuit, court says | Insurance Business America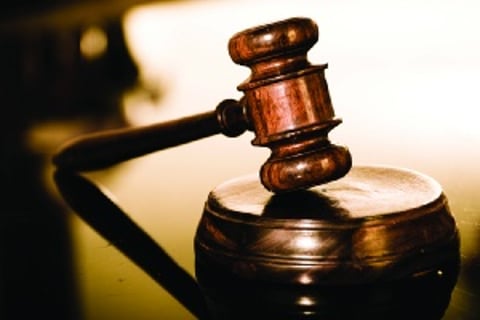 A Washington appeals court issued an opinion stating that an insurer's duty to defend policyholders facing environmental liability damages can be provoked even in the absence of a lawsuit or administrative action.
Upholding a lower court's decision, the Court of Appeals ruled that under a "functional equivalent standard," insurers can be required to indemnify if a government agency communicates that a property owner's violation of pollution laws represent "immediate and severe consequences."
At issue was Skagit County-based gas station owner Gull Industries, which notified the Department of Ecology that petroleum was leaking from underground storage tanks. Gull informed the Department that it intended to engage in voluntary cleaning efforts, and in return, was mailed a letter acknowledging receipt of its notice.
While the court acknowledged a more liberal definition of a "suit" in its opinion, it decided that the Department's correspondence did not constitute "adversarial or coercive interaction," and did not require
State Farm
Fire & Casualty Co. and Transamerica Insurance Group to defend Gull.
Rick Kubler, Esq., a principal with Gray Plant Moody specializing in environmental law and insurance litigation, notes that the court's conclusions are similar to those made in other states across the country.
"In Minnesota, for example, since 1995, the Supreme Court has held that a formal request for information or an RFI issued by a state or federal regulator can be sufficient to constitute a suit triggering duty to defend," Kubler said.
"There have been a range of opinions across the country, and it's fair to say this is consistent with a majority of those states in finding that something other than a formal lawsuit can constitute an event triggering an insurer's duty to defend the insured."
He points to a 2013 International Risk Management Institute survey of states indicating that in most jurisdictions, a PRP letter is equivalent to a "suit" and can prompt duty to defend.
Still, though, Kubler notes that it is only in older CGL policies where the term "suit" is so ambiguous, because "…newer CGL policies typically require the insurer to defend suits or claims, and the term claim is something broader – it generally means a demand for monetary relief or something other than a formal call to action."
You may also enjoy:
"Tricky pollution exclusion teaches $1m lesson CGL policies"
"Are you an agent or a broker? It matters in a fiduciary duty lawsuit"
"FTC can sue companies over data breaches, court says"