Americans planning less for caregiving – study | Insurance Business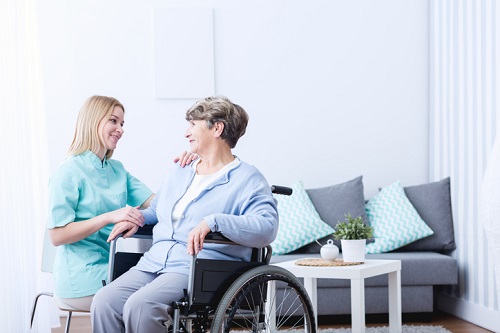 A new study by Northwestern Mutual has found that Americans are feeling increased financial and lifestyle pressure due to caring for an elderly family member or friend.
Four out of 10 caregivers surveyed said they took on the role because "it is what (their) family has always done," and 27% said they had "no other option."
"This study validates the importance of thinking ahead, which empowers people to create options by taking control of the process," said Kamilah Williams-Kemp, vice president for long-term care at Northwestern Mutual.
Three in 10 Americans identified as either current or former caregivers, according to the study – and 22% expect to become caregivers in the future. But although more than half of the caregivers in the study said that the care event itself was planned, many remained unprepared for the financial impacts, according to Northwestern Mutual. Some key takeaways:
While 48% of caregivers said they were least equipped to provide financial support, 68% provided it anyway.
Thirty-four per cent (34%) of current caregivers spend between 21% and 100% of their monthly budget on caregiving-related expenses. An average of $273 per month is spent on medicine and medical supplies, while an average of $159 per month is spent on food.
Two out of three caregivers said they had reduced their own living expenses significantly in order to cover costs.
Despite being aware of the financial burdens placed on caregivers, people who believe they will have to take that role in the future aren't preparing. Nearly six in 10 future caregivers expect to incur personal costs as a result of providing care, but 48% of them haven't planned at all, according to Northwestern Mutual.
"While financial expectations for caregivers continue to grow, unfortunately planning is taking a backseat," Williams-Kemp said. "In an environment of rising costs and fluctuating economic and healthcare realities, winging it isn't an option. Being proactive before a long-term event happens can help ensure that you can still take care of your own needs while caring for someone else's wellbeing."
And although more Americans believe they're likelier to need long-term care in the future than outlive their retirement savings, 73% have not planned for their own long-term care needs.
Related stories: