Carriers under fire for agent kickbacks | Insurance Business America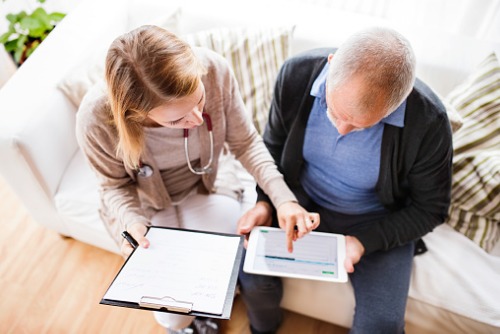 Both industry leaders and stakeholders are calling out employee benefits carriers for offering incentives to brokers for selling more – at the expense of employers and their employees.
NPR recently ran a feature on insurers handing out incentives to group health brokers. While some insurance companies promise rewards – such as vacation trips to exotic locales and even the opportunity to play with a retired MLB player – others reward brokers with suspiciously generous commissions.
Typically, brokers are paid a commission of about 3% to 6% of the total premium employers pay for the health plan; as the client pays more in premiums, the broker's commission increases in turn. But NPR found that commissions can be even higher – as much as 40% or even 50% of the premium – on supplemental plans to cover for things such as dental costs, cancer care, or long-term hospitalization.
Brokers can even receive additional commissions, which are sometimes marked "confidential" on the websites of insurance companies and broker agencies. These bonuses are usually baked into the overall cost of health plans as hidden additional fees.
These commissions influence which plans brokers sell to their clients, argued University of Colorado Center for Bioethics and Humanities director of research Eric Campbell.
"It's a classic conflict of interest," Campbell remarked.
Campbell likens the group health broker bias to a similar predicament facing the pharmaceutical industry. He highlighted that there is "a large body of virtually irrefutable evidence" that shows drug company payments to doctors influence the way they prescribe medicines.
"Denying this effect is like denying that gravity exists," he said, adding that there is no reason to think brokers are any different.
Apart from the conflict of interest created whenever an insurer incentivizes brokers, another issue within the benefits industry that could be enabling the problem is the lack of transparency.
Earlier this year, ProPublica sent a questionnaire to 10 of America's largest broker agencies – Alliant, Aon, Arthur Gallagher, BB&T, Brown & Brown, HUB International, Lockton, Marsh & McLennan, Willis Towers Watson, and USI – asking whether they took bonuses and commissions from insurers, and whether they disclosed them to their clients. Four firms declined to answer, while the others never responded despite repeated requests for comment.
Insurers also do not see anything wrong with their current commission models, believing that there is nothing wrong with rewarding brokers for their work, ProPublica found. Although trade groups such as America's Health Insurance Plans claim that insurers must incentivize brokers "above all else" for helping clients, some insurers clearly reward brokers for their devotion to them instead.
"To thank you for your loyalty to Humana, we want to extend our thanks with a bonus," an online brochure from Humana pitched to brokers said.
Another brochure from Empire Blue Cross in New York told brokers that it would deliver new bonuses "for bringing in large group business ... and for keeping it with us."