COVID-19 like the 'regulation and compliance Super Bowl' | Insurance Business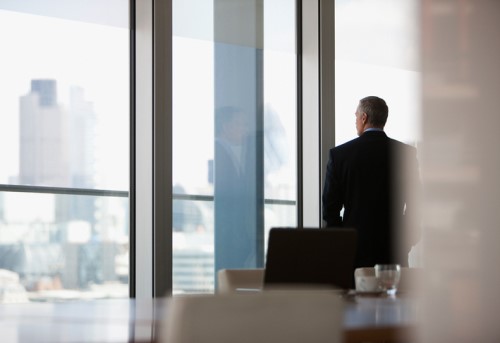 MJ Insurance, one of the largest privately held insurance agencies in America, recently appointed Bryan Gross to the newly created role of director of compliance regulation.
Gross has nearly a decade of practical experience, previously working as an associate attorney in Krieg DeVault's employee benefits & executive compensation practice group. In his new role as director of compliance regulation at MJ Insurance, Gross will institute policies and practices to ensure MJ's regulatory and contractual compliance, while also consulting with clients on benefits and compliance strategy.
A big part of Gross's role will be staying on top of and advising around legislative and regulatory changes that impact the industry. This has never been more important than during the COVID-19 pandemic, which Gross - a self-confessed health and welfare benefits "nerd" – jokingly referred to as being "like the regulation and compliance Super Bowl".
Read next: MJ Insurance analyses the impact of COVID-19 on employer medical plans
"The COVID-19 pandemic has been all-consuming; it has permeated every level of society. It has impacted employment, and, as a result, it has affected employee benefits," he told Insurance Business. "Health and welfare is an incredibly complex space. Plans are differentiated based on whether they're insured or self-funded, what types of benefits are being offered, and whether components are administered in-house or via a third-party administrator – so, it was complicated prior to the pandemic.
"What's changed as a result of COVID-19 is the spate of temporary rules and regulations that have been introduced to alleviate or address a perceived harm caused by the pandemic. Eligibility under most plans is based upon an employee being actively at work for a certain amount of hours, but with the pandemic impacting employment, it raised the question: Is the system capable of handling this?
"We have this (hopefully) once in a lifetime health crisis going on that's permeated the entire country, and one of the main tools we have to combat that is a robust financial benefits system that's built on employees being at work. If you undermine that, how do you deal with it? How do you prop up that system when some of its fundamental premises are being eroded?"
Throughout COVID-19, regulators have introduced new rules that cast aside certain baseline assumptions in the health and welfare space. For example, on March 11, 2021, the federal government announced it will fully subsidize COBRA (Consolidated Omnibus Budget Reconciliation Act) premiums for former workers of a company until the fall. Under a provision in the $1.9 trillion stimulus package signed into law by President Joe Biden, this will enable laid-off workers to maintain their employer-sponsored health insurance through September 2021.
Read more: "Huge asset" aiming to boost value for MJ Insurance
There are also new rules for employers to consider as they start to bring their employees back to the workplace. Throughout the pandemic, the Equal Employment Opportunity Commission (EEOC) has issued regular rules, requirements and guidance around employee health and safety, including rules that address whether or not employers can incentivize vaccination or make it mandatory.
"There's just been this showering of regulation from all over, which is meant to patch the system and hold it together so that we can get through this economic and societal situation," said Gross. "That's been really difficult for employers. They're trying to figure out how to keep their businesses afloat, and on top of that, they're also holding together our healthcare system.
"And at the same time, we still have the non-COVID related situations to deal with. There are always rule changes brought on by other societal factors, such as Supreme Court cases that are deciding civil rights decisions that affect benefits. Those change how employers structure their plans and what benefits are covered. So, there are all these huge, complex problems chugging along in the background while employers are trying to be compliant with the temporary regulations introduced as a result of COVID. It's complex, but that's what makes it exciting. If you're a health and welfare nerd like me, this is like the benefits Super Bowl."