COVID-19 sparks unprecedented increase in telemedicine | Insurance Business America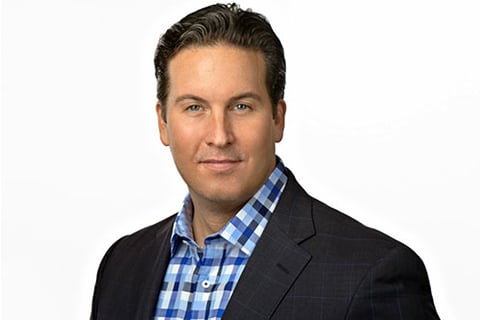 The global coronavirus pandemic has led to an unprecedented increase in the use of telemedicine. With stay at home orders in place to prevent further spread of COVID-19, more and more healthcare providers are connecting with patients over virtual platforms like Skype, WebEx and Zoom. While telemedicine is convenient and beneficial for public health and safety, there are a number of liability issues that arise.
One of the core concerns healthcare underwriters have about telemedicine revolves around errors and omissions (E&O) and the virtual interpretation of symptoms. What if a healthcare provider misses a key detail about a person's injury or illness during a virtual consultation that they probably would have noticed in person? At what point should the practicing physician or healthcare provider refer a patient to a specialist or to the emergency room? Is it possible for an experienced physician to gauge a patient's body language over Skype or to translate the way someone describes their symptoms over the phone into a confident diagnosis?
Read next: Top 10 health insurance companies in the US
All healthcare providers are exposed to human error, whether they're practicing in a physical or a virtual setting. As telemedicine is still fairly new and a lot of physicians are trying it out for the first time amid COVID-19, many healthcare providers are erring on the side of caution, according to Greg Ferrell (pictured), vice president of professional liability for Admiral Insurance Group, a Berkley Company. That caution, Ferrell noted, is first and foremost for the safety of the patient and for the continuance of care that patient might need.
"In the context of COVID-19, I think healthcare providers using telemedicine will err on the side of caution and advise people to self-quarantine if there's any question whatsoever of exposure to the virus," Ferrell told Insurance Business. "Right now, telemedicine is being used in a very efficient manner, with providers and practitioners going above and beyond to help out in a time of crisis and when there's a shortage of medical professionals. I don't think it can be sold high enough that the relief this activity gives to hospitals and urgent care clinics is massive. If everyone who was using a telemedicine platform to see a provider right now was standing in line at the hospital, the healthcare system would be completely overwhelmed.
"Our hope at Admiral Insurance Group is that everyone looks at telemedicine [in the context of a global pandemic] the way that we do, which is that people are doing their best. Inherently, in any kind of a crisis situation where everybody's scrambling, there are going to be gray areas, and there are going to be things that slip through the cracks – but we understand their intent was to do good and use telemedicine to help someone who otherwise wouldn't have had help, or to help them in as safe or as controlled of an environment as possible. Claims are going to come out of this. I don't care how much immunity is granted. Unfortunately, there are always folks that try to take advantage of it, but our hope is that the overriding principle of this is: everyone is trying to do their best."
Read more: Zurich North America offers COVID-19 product that gets cash in hands of hospitalized patients
It's not just potential errors and omissions in diagnosis that cause concern for underwriters considering telemedicine. The HIPAA privacy rule is the other elephant in the room. Questions arise like: Will a video consultation be saved? Is it a secure connection? Can consent be obtained over a virtual setting? How is the private health information obtained via a telemedicine consultation kept secure? Is data disposed of in the same way that it would be in a physical setting, for example, by shredding?
"Is there a standard or consistent manner for how someone handles their home office? That answer is 'no'," said Ferrell. "But there are also deviations from that in a typical office setting. My hope is that healthcare providers who are doing telemedicine consultations from home are doing everything almost entirely electronically. That adds a given amount of security so that my five-year-old, for example, is not going to walk in, pick up a piece of paper with somebody's delicate medical information and walk outside with it.
"In a way, the emergence of COVID-19 and the practice of telemedicine to address it came at a good time in that telemedicine has been ramping up so much over the last few years that the technology is really pretty spot on, and so is the security. The technology is readily available, whether it's cloud-based or otherwise, and there are several different pieces of software that are universally accepted and that have made provisions and changes to address any HIPAA concerns and provide security. If the pandemic had happened five-years-ago, we would have had gigantic concerns on the security front just because telemedicine was not being widely practiced. But we all know how fast technology can move. The telemedicine business evolved in the past five-years and the technology was ready and waiting for it – it just needed to be adapted."