Defunct health co-op leaves its customers with even more problems | Insurance Business America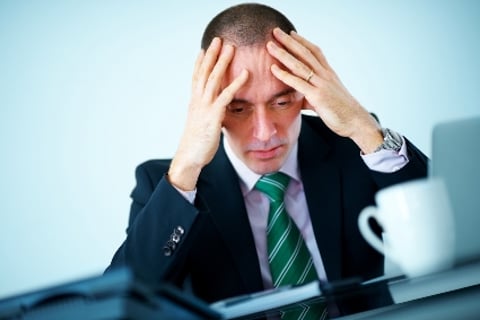 Despite being placed into receivership last fall, insurer Nevada Health CO-OP is causing trouble for its former customers.
The insurer, created under the, participated in the state's "risk corridor" program, which was designed to help insurers cover higher-than-expected claims payouts. According to
Las Vegas Review-Journal
, Nevada Health CO-OP's fall into receivership was due to the failure of the risk corridor, as the Centers for Medicare and Medicaid Services cut the program's payouts.
Nevada Health CO-OP has not paid a single claim since around October, and ceased operations in December 31, citing high claim costs. While the insurer's enrollees were encouraged to purchase coverage from other carriers through the state marketplace, there remain members with unpaid medical bills or deferred care since 2015.
When the Nevada Division of Insurance took receivership of Nevada Health CO-OP, all medical providers contracted with the insurer were barred from trying to collect from patients fees the insurer owes by District Court Judge Kenneth Cory in an Oct. 14 injunction. The same order also forbids providers from discontinuing healthcare for enrollees whose premiums are current, or from "interfering in any way with the efforts of the receiver to assure that (the) co-op's members and enrollees in good standing receive the health care services to which they are contractually entitled."
A number of health providers, however, appear to have ignored the court order.
An article on the
Las Vegas Review-Journal
gave special focus to former CO-OP customers Bob and Linda Ljungquist of Las Vegas—the couple was hounded by doctors for fees their former insurer owes.
The couple, despite never getting their explanation of benefits, managed to stave off some of their medical creditors by reminding them of the court order. Some of the medical practices that treated Linda for her arm injuries, however, continued to pursue her for fees.
To make matters worse for customers like the Ljungquists, the Centers for Medicare and Medicaid Services announced in February that it would recoup startup loans from failed CO-Ops, like Nevada's.
According to federal law, the loan takes precedence over most other claims against the receivership, but it is unclear if it would supersede provider reimbursements.
A status report by the Nevada Division of Insurance in January discovered that aside from the failure of the risk corridor to help it, the CO-OP created its own money problems—the insurer was operating on a medical-loss ratio of 148% and a total loss ratio of 186% with administrative and other costs.
Related Stories:
Nevada Health CO-OP, now defunct, still causing headaches