Far Out Friday: World Cup "heartbreak" insurance? | Insurance Business America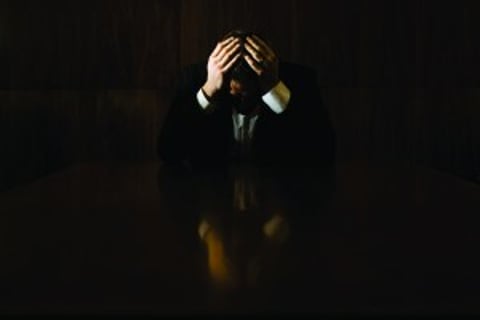 While English, Spanish and Italian fans are cursing the soccer gods, they could have had the sting of defeat soothed if they had taken out World Cup Heartbreak Insurance. Well, at least for those backing Spain and Italy.
The idea for the insurance started in China, whose national team never made it to Brazil to start with, failing to get out of the third round of qualifying, leaving its supporters to find a second team to root for.
Hence the concept of 'World Cup Heartbreak Insurance' was born.
Only good for one round, the policies cost 8 yuan.
For example, if you chose Spain, you would have had a payout of 18 yuan, which is about $3. But that money doesn't go directly back into your pocket, however.
And sorry England supporters, your team wasn't eligible for the insurance, given the team's penchant for disappointment, a spokesman for An Cheng Insurance told The Telegraph.
But some accommodation was made with English fans in mind, through 'Soccer Hooligan Insurance.'
That coverage from hooliganism – usually associated with British football enthusiasts – pays out if you're at a bar and get pummeled by a supporter of another nation; a 3 yuan policy covers up to 10,000 yuan (roughly $1,723) of medical expenses.
There is a catch for the Heartbreak Insurance, according to the New York Times, as the insurance payout is actually a credit for purchases on Taobao, the popular online consumer purchasing platform run by e-commerce giant Alibaba Group Holding.
"If you use cash it looks a bit too much like gambling," said Zhang Yi, product manager at An Cheng Insurance of the southwestern city of Chongqing. "It's more like entertainment. It's fun."
But there is another objective as well.
"This World Cup Heartbreak Insurance is for young people," said Zhang. "They are the main audience for the World Cup. Our target is to attract their attention and to buy more of our products."
According to the company, over 1,000 month-long policies have been taken out; and with the number of soccer powers bowing out in the group stage, there are likely to be a decent number of payouts to be had.
You may also enjoy:
"Insuring the World Cup: What hangs in the balance"
"Insurer forces workers to say 'I love you'"
"5 supernatural insurance policies for eerie exposures"