HealthCare.gov fails to meet targets as uninsured ignore exchanges | Insurance Business America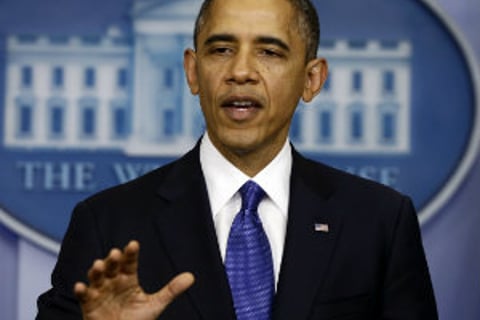 Nearly 27,000 Americans signed up for new health plans through HealthCare.gov in October, the Health and Human Services announced Wednesday. The state-led exchanges added another 79,000 individuals who picked qualified health plans, totaling about 106,000 Americans who will receive health coverage under Obamacare.
That's only 2% of the federal government's initial target of 500,000 enrollees during the first month of the ACA exchanges' operation.
Assuming all 975,407 applicants the HHS said applied for coverage choose a plan, that covers just a little more than 2% of the country's uninsured residents.
And it's no wonder, considering that a November Gallup poll revealed only 18% of uninsured Americans—the chief target for the exchanges—have attempted to visit a marketplace site.
New Jersey producer Matthew Roy said he thinks these low numbers will continue, based on personal and anecdotal experience with HealthCare.gov.
"I think [the people who have started applications] are just lookers," Roy said. "Everyone I've talked to that told me they got on is someone who is just curious and isn't going to get on [an ACA plan]."
Kelly Fristoe of Texas-based Financial Partners agrees.
"If someone is uninsured and they're healthy, I don't see them very much concerned about paying a 1% penalty, which is usually the greater of $95 an adult," he said. "That's what we're dealing with. That uninsured market is not going to flock to [ACA] insurance, especially with the bad press."
Health and Human Services spokesperson Erin Shields Britt downplayed the disappointing enrollment numbers, however, saying that officials always expected the largest percentage of enrollees to arrive later, especially given widespread website malfunctions.
"We have always anticipated that initial enrollment numbers would be low and increase over time, just as was the experience in Massachusetts, where only 0.3%, or 123 people paying premiums, enrolled in the first month," Shields Britt told the Wall Street Journal. "And, as we have said, the problems with the website will cause the numbers to be lower than initial anticipated."
Shields Britt may be right. The same Gallup poll reported that while low numbers of uninsured Americans have visited an exchange site, a further 22% say they plan to purchase ACA coverage eventually.
"It may be that many uninsured Americans are waiting to try out the health exchange websites until their highly publicized problems are fixed, or they may simply be putting off decisions about getting insurance until later," Gallup said.