House passes bill to limit state regulators' powers over self-insurance | Insurance Business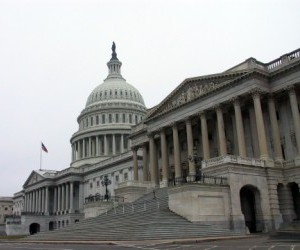 US Congress has voted for a bill that provides protection for small and medium sized firms that choose to self-insure.
The Lower House passed the Self-Insurance Protection Act on a 400-16 vote, which sets legal limits to regulators' jurisdiction over self-insurance health plans by setting unequivocal parameters to define medical stop-loss policies and how they are different from traditional health insurance.
Insurer
Tokio Marine
explains on its website that medical stop-loss is a "layer of coverage that provides insurance protection to employers who choose to self-fund their health benefit plans."
"Self-funding is an effective approach employers use to significantly reduce health benefit costs and maintain control over reserves without sacrificing coverage," it adds.
The legislation proposes amendments to three laws currently in effect: the Employee Retirement Income Security Act, the Public Health Service Act and the Internal Revenue Code, a report by
Employee Benefit News
said.
Want the latest insurance industry news first? Sign up for our completely free newsletter service now.
"It's a pre-emptive play to prevent regulatory reach in our view. We feel it's important to go ahead and get this clarified now," Mike Ferguson, chief executive of the Self-Insurance Institute of America, told the publication.
The bill was written following an effort by the Obama administration to explore regulatory action to prevent self-insured small and medium sized firms from "trying to skirt certain Affordable Care Act (ACA) requirements."
Ferguson explained that the law considers stop-loss carriers as health insurers because self-insured firms were passing on their risk to them. One interpretation of the law proposes that stop-loss policies are therefore fully insured entities that must be brought under the ACA umbrella.
The report went on to say that: "without protections, stop-loss carriers would stop offering those policies, leaving employers in the lurch if they get hit with catastrophic claims."
"By protecting access to self-insurance, we can help ensure employers have the tools they need to control healthcare costs for working families," Representative Phil Roe, bill sponsor, said in the report.
He went on to say, "Millions of Americans rely on flexible self-insured plans and the benefits they provide. The legislation prevents bureaucratic overreach and represents an important step toward promoting choice in healthcare."
The bill is next headed for the Senate.
Related stories:
State Senator claims insurance industry is smearing her
State lawmakers defend their subsidized insurance