Insurer sends staff home to work – enjoys savings | Insurance Business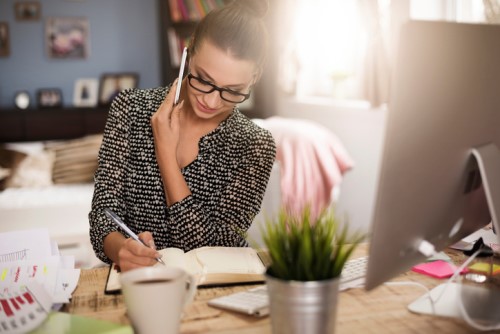 One health insurer is allowing select employees to work from the comfort of their own homes.
Blue Cross Blue Shield of Michigan is conducting a project that enables employees to work out-of-office. Dubbed BlueSpace, the project already has thousands of employees signed up for the opportunity.
Crain's Detroit Business reported that nearly 1,400 of Blue Cross' 6,000 employees in Detroit have applied for BlueSpace. The telework initiative began as a pilot in 2017, with 364 employees originally participating, but it was later expanded in August after CEO Dan Loepp gave the company board and senior management a positive report of the program.
Two sources close to the matter have told Crain's that the expansion of the telecommuting program was driven by a need to save on costs. Executive vice-president Tricia Keith, however, maintained that BlueSpace was initiated as an employee retention and job satisfaction project.
"Our pilot had strong satisfaction with the workforce. ... We need to make sure productivity remains the same or increase. We have high standards around compliance," Keith said.
Blue Cross director of corporate affairs Helen Stojic added that the program was meant to appeal to and attract millennials.
"[BlueSpace] positions us as a company that responds to employee needs, approaches change deliberately but gradually, and one that is moving to be more nimble and efficient while attracting millennial talent," Stojic said in an email statement.
The decision to expand the work-at-home program comes as two insider sources claim that Blue Cross's move downtown to the Renaissance Center Towers has been costlier than expected. Some employees have also voiced their dissatisfaction over the move, sources said, due to the additional travel time to work and other associated costs.
Related stories:
Where insurance companies have stumbled in bringing and keeping millennials on board
Independent agent group endorses work at home staffing firm