Insurer-hospital spat heats up over multimillion dollar swindle allegations | Insurance Business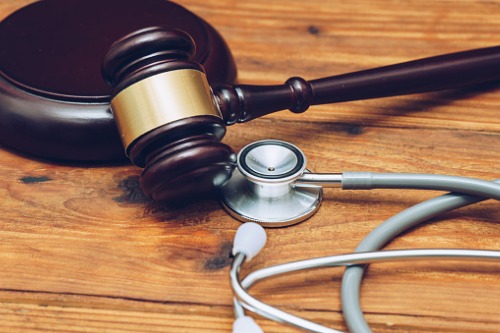 A new chapter in the ongoing legal battle between a North Carolina hospital and a health insurer has begun, with the two sides arguing over allegations of billing fraud.
In early 2017, Lilburn, GA-based LifeBrite Hospital Management acquired what would be now known as the LifeBrite Community Hospital of Stokes in Danbury, NC, from Pioneer Health Services. In April 2018, LifeBrite sued Blue Cross Blue Shield of North Carolina, claiming that the insurer breached the contract LifeBrite had inherited from Pioneer Health Services. LifeBrite added that the insurer is avoiding reimbursement payments of at least $15.5 million.
Blue Cross struck back, and in May 16 filed a counterclaim alleging that LifeBrite was engaged in a billing fraud scheme. According to Blue Cross's counterclaim, LifeBrite's lab billing spiked from August 2017 to May 2018, from an average of $37,400 per month to about $8.5 million per month.
"This was done in spite of the fact that LifeBrite knew that the claims it submitted to Blue Cross NC were not payable, were fraudulent, were in violation of the contracts, and were otherwise unlawful," the countersuit read.
The insurer also alleged that most of the lab tests LifeBrite filed claims for were not even ordered by partner providers.
"The vast majority of the patients were never present at LifeBrite, were never treated by LifeBrite-credentialed healthcare providers, and were located in areas not serviced by LifeBrite," Blue Cross's counterclaim stated. "Their only connection to LifeBrite was that their urine testing was billed through LifeBrite in order to take advantage of LifeBrite's participating status and favorable reimbursement rate with Blue Cross NC."
Blue Cross claimed that, since August 2017, LifeBrite has overbilled the insurer by over $76 million for testing.
To make its point even clearer, Blue Cross announced on May 17 that it had plans to drop LifeBrite Community Hospital of Stokes from its network. A spokesperson for the insurance company confirmed with Winston-Salem Journal that the hospital is now "out of network for inpatient and/or outpatient care for all lines of business."
LifeBrite filed a motion to dismiss Blue Cross's counterclaim on August 20 – the latest entry in the ongoing saga, Becker's Hospital Review reported. Blue Cross, in turn, argued that the contract between the parties limits LifeBrite's right to reimbursement to medical testing performed by the hospital, at the hospital, and for hospital patients, adding that the healthcare provider's actions were "a $76 million health insurance swindle" on a national scale.
Related stories:
Insurer hit with lawsuit over $42 million whistleblower settlement
Insurance giant accuses hospital of $13.5 million scam