Liberty Mutual whitepaper lists hospital emergency preparedness best practices | Insurance Business America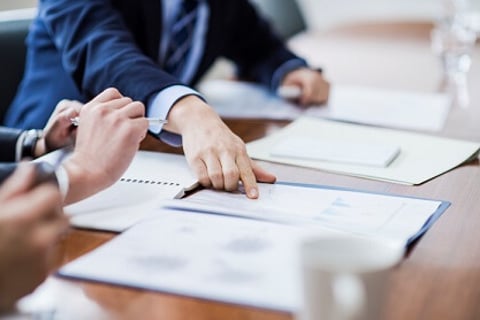 Liberty Mutual has published its latest whitepaper, which details the best practices hospitals can undertake to prepare for emergencies.
The whitepaper, entitled "Emergency Preparedness in Healthcare: Learning from the Past to Improve the Future," offers tips on how hospitals can take a "more holistic approach" to hospital disaster planning and recovery. The paper also reviews three critical areas of concern.
The key disaster preparedness best practices identified in the paper include:
Continuously developing, testing and refining a proactive disaster preparedness and recovery plan.
Proactively developing mutual aid agreements with other area facilities and vendors to expedite credentialing medical professionals, supplies, equipment, etc. when they are most needed.
Understanding how potential disasters might affect the hospital's structure, key equipment, supplies, inpatients services, and outpatients receiving critical care.
Determining how long the facility can operate self-sufficiently during a local catastrophe.
"Hospitals' experience with last year's severe weather shows the industry must think beyond standard emergency plans if they are to sustain a community during a tragic event," commented Liberty Mutual chief underwriting officer of national insurance specialty - healthcare Jeff Duncan.
"Understanding how to holistically prepare for disasters – and mastering the three areas of concern highlighted by last year's severe weather – will help hospitals better respond to future catastrophic events," added Ironshore vice-president of hospital professional liability at IronHealth Nicole Hayes.
The paper also named three areas of concern that hospitals should address when it comes to disaster preparedness:
Credentialing – Local emergencies usually cause a surge of patients for area hospitals – this creates a need for additional qualified medical staff from outside the impacted area. Hospitals will need to work on credentialing to protect themselves from potential liability issues.
Medicare/Medicaid Requirements – Hospitals have to comply with the Centers for Medicare and Medicaid Services' emergency preparedness requirements. Complying with these regulations allow proper coordination and communication between treatment centers.
Emergency Infrastructure Challenges – A hospital's key infrastructure – such as its access to electricity and the sewers – "largely determines its success in responding to local emergencies." Medical facilities need to secure the right emergency equipment (i.e. backup generators) to ensure that their operations continue in the face of disasters.
Related stories:
Ironshore appoints president to lead healthcare liability unit
Chubb expands lineup with life sciences solutions