NAS Insurance details emerging risks for US healthcare providers | Insurance Business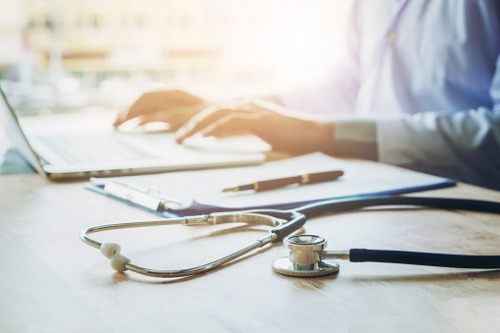 Healthcare providers in the US are battling through a challenging regulatory climate. Changes in the past year, including Medicare and Medicaid billing error investigations, are leaving healthcare providers more open to exposure than ever before – and it's important for brokers to relay the risks and soothe the regulatory fire.
According to NAS Insurance Services, a key change initiated in 2017 was the government's decision to almost double the fines and penalties associated with billing error investigations. This is the first time penalties and fines have been raised since the 1990s and the hike is significant, explained Kareen Boyadjian, assistant vice president, specialty underwriting, NAS Insurance Services.
"When a healthcare professional is going through a billing audit appeals process, they must somehow obtain formal documentation for the services they provided anywhere from three, to five, to 10-years-ago," Boyadjian said. "It can be very difficult to obtain the necessary information and they often only have a short timeframe to send it in for the appeal."
The billing audit appeals process can be "convoluted, tedious, and sometimes quite terrifying," according to Boyadjian. She will be picking the process apart in the upcoming exclusive NAS webinar 'Emerging Risks for Healthcare,' in which she will also outline the insurance needs of healthcare providers in today's challenging regulatory environment.
"A second challenge healthcare professionals face today is the trend of financial incentivizing for whistleblowers," Boyadjian told Insurance Business. "Whereas in the past, a whistleblower in a billings investigation case might have recovered a bounty of 20-25% of the damages and penalties, now that number is closer to 35%. Financial incentivizing has really taken a turn in the last year, so we're seeing a lot more of those claims. They're by far the most expensive cases to deal with and they take a long time to close."
A third issue Boyadjian will be tackling in the 'Emerging Risks for Healthcare' webinar is the sheer number of regulatory bodies making noise in the marketplace today. Healthcare providers are being scrutinized by various contracting organizations and regulatory bodies. In other words, "the heat is coming from all directions and the environment is only getting hotter," according to Boyadjian.
"Insurance brokers are really going to have to take on more of the responsibility of presenting the regulatory situation to healthcare providers and explaining the direction of the billing sector," she said. "A healthcare provider could be investigated for a multitude of reasons – for example, they might be billing higher amounts than their peers – and they need to be prepared to respond to any standard or routine check by the regulators. Educating healthcare providers about their exposure is probably the primary responsibility of the brokers right now."
Learn more from NAS Insurance Services about the challenging healthcare environment in the exclusive 'Emerging Risks for Healthcare' webinar on September 18.