Prominent state's insurance commissioner considers public option for federal health market | Insurance Business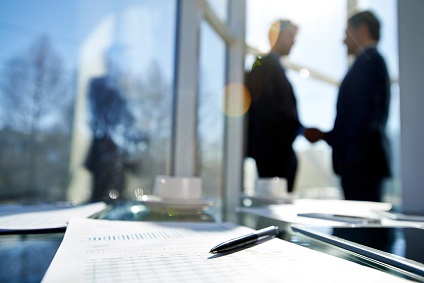 California Insurance Commissioner Dave Jones recently revealed that he would look into making a public option available on the state's federal health exchange in an attempt to boost marketplace competition and to test the idea for the rest of the country.
"I think we should strongly consider a public option in California," Jones told
California Healthline
in an interview. "It will require a lot of careful thought and work, but I think it's something that ought to be on the table because we continue to see this consolidation in an already consolidated health insurance market."
Jones had a rough idea of how California's public option would look like, but was open-minded about how a publicly-run health plan would be administered.
"I don't want to begin to prejudge it," Jones said. "I don't know whether you would start in certain areas of the state and expand from there. I think there would be significant reservations about the state running it. There would be a wide variety of governance models you could come up with."
Several consumer groups have welcomed Jones' idea.
"We're certainly very interested," Health Access California executive director Anthony Wright told
Kaiser Health News
. "This is something we advocated for in its most ambitious form during the debate over health reform and there are elements of the proposal that could be adapted for California."
Other health policy experts were less enthusiastic, warning that the policy could backfire and further reduce competition.
"I don't know what would compel other insurers to stay in the market, so the public option could quickly become the only option," said Katherine Hempstead, who serves as director for the Robert Wood Johnson Foundation's work on health insurance coverage. "I think that is only a clear win when the alternative is nothing."
President Obama and other Democrats have entertained the idea of the public option as major insurers have declared their intent to pull out of the federal exchanges while other carriers have planned double-digit rate increases for next year. When the Affordable Care Act (ACA) was passed in 2010, the concept of a publicly-run health plan was debated upon, but ultimately scrapped.
Kaiser Health News
has observed that most of the discussion on the public option seems to be focused on one that is nationwide, instead of a state-specific system. Democratic presidential nominee Hillary Clinton said in July that she would "pursue efforts to give Americans in every state in the country the choice of a public-option insurance plan."
Related Stories:
Anthem-Cigna and Aetna-Humana deals could reduce competition in 24 states: AMA
Embattled startup bails from ACA markets