Report: US healthcare spending to rise 5.3% in 2018 | Insurance Business America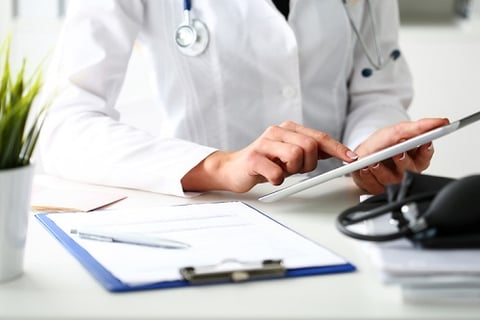 A government health agency is projecting that the healthcare industry's spending will increase this year – by 5.3%.
In its report, the US Centers for Medicare and Medicaid Services (CMS) believes this uptick is driven by several factors, namely the aging baby-boom population (which translates to increased Medicare enrollment), a surge in the costs of medical goods and services, and more disposable income.
CMS is projecting that healthcare spending will, on average, rise 5.5% annually, from 2017 to 2026. The industry's spending will comprise 19.7% of the US economy in 2026, up from 17.9% in 2016. The agency is also predicting that, by 2026, health spending will reach $5.7 trillion.
The report noted that prescription drugs are expected to experience the fastest annual growth over the next 10 years, jumping an average of 6.3% per year. This mounting increase is driven by higher drug prices and the more prevalent use of specialty drugs.
Increased Medicare and Medicaid spending are also expected to contribute to rising health spending, as the population ages and relies more on both healthcare programs.
Notably, the report also forecasted that a slightly higher share of the US population will be uninsured in 2026. CMS said that the insured rate is anticipated to drop to 89.3% from 91.1% in 2016 after the GOP overturned Obama's healthcare plan, aka Obamacare.
Reuters reported that the healthcare industry's spending for 2017 increased by 4.3% – faster than 2016's. This was driven by higher Medicare spending, rising prices for healthcare goods and services and increases in premiums for health insurance purchased through the Obamacare individual market.
Related stories:
Aetna under fire after shocking testimony by former medical director
Revealed: The three major pain points of IoT healthcare devices