Senator launches state single payer health insurance bid | Insurance Business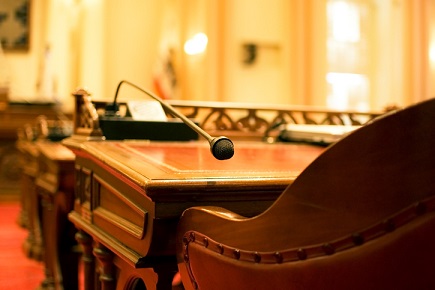 The pull out of the proposed replacement for the Affordable Care Act has left many states in the lurch.
In a bid to find solutions, California Senator Ricardo Lara has proposed a single player healthcare system, in which the state will undertake negotiations with various suppliers on behalf of its policyholders.
Under the proposed program, the state government will be the one to deal with providers, pharmaceutical companies, and other carriers and suppliers to negotiate prices for services and prescriptions.
Want the latest insurance industry news first? Sign up for our completely free newsletter service now.
The
Sacramento Bee
outlined an explanation from Lara's office that enrolment in the public program will be compulsory for California residents, and that insurance providers will not be allowed to offer coverage for services already included in the state initiative.
"With Republicans' failure to repeal the Affordable Care Act, Californians really get what is at stake with their healthcare," Lara told the publication. "We have the chance to make universal healthcare a reality now. It's time to talk about how we get to healthcare for all that covers more and costs less."
In addition, The Healthy California Act, also known as Senate Bill 562, will provide all medical care, covering inpatient, outpatient, emergency care, dental, vision, mental health and nursing home care. It would also do away with co-pays and insurance deductibles, allowing members to choose their doctors and eliminating the need for referrals.
However, Governor Jerry Brown expressed skepticism over the measure.
"This is called 'the unknown by means of the more unknown.' In other words, you take a problem, and say "I am going to solve it by something that's…a bigger problem,' which makes no sense," he said in the report.
This is not California's first encounter with single player insurance. The
Sacramento Be
e said that several similar programs have been proposed over the years, but have not won voter approval.
Furthermore, Lara has yet to outline a plan for financing his proposed program.
Related stories:
President "open to change" on Obamacare replacement plan
Health insurance reform: Trump supporters to lose out