Stiff penalties under the False Claims Act can paralyze healthcare providers | Insurance Business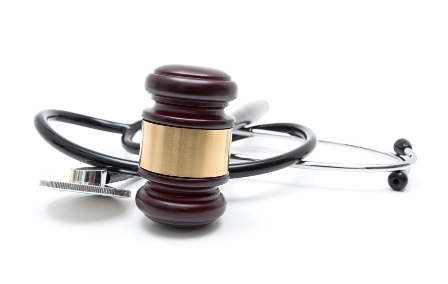 In 2017, the US government recovered $2.4 billion from the healthcare industry as a result of actions under the False Claims Act (FCA), a law that originated in the 1800s with the intent of imposing liability on those that defraud government programs. Over recent decades, healthcare and procurement fraud cases have made up the majority of all FCA actions, according to reporting in Today's Wound Clinic. Meanwhile, specialist insurance provider CFC Underwriting notes that healthcare providers have been forced to navigate reimbursement guidelines that are challenging and confusing, which has in turn seen the rate of billing errors increase over 30%.
"A lot of modern day healthcare providers are now not sitting in a medical facility – they've actually got remote locations and they're doing things like telemedicine and remote patient monitoring, which is probably going to be the leading reimbursable healthcare service for the next 10 years," said Timothy Boyce, US healthcare team leader at CFC. "To try and navigate those reimbursement guidelines is exceptionally difficult for some of these companies."
If reimbursement guidelines are not followed correctly and the healthcare provider is found to be in violation of the FCA, they can be paralyzed by the resulting penalties, such as being shut out from participating in Medicare and Medicaid programs, being on the hook for civil penalties in the thousands of dollars per claim, and/or having to pay three times the amount of actual damages incurred by the government because of the submission of false claims.
CFC's recently released medical billings insurance solution aims to help healthcare providers in these circumstances, covering the defense costs of actual or alleged billings fraud, in addition to expenses that come out of an independent audit on billing practices following an allegation of fraud. The policy also offers reimbursement for fines and penalties arising from a breadth of medical regulatory violations, and includes a cyber and privacy insuring clause that's crafted to target the cyber exposures looming over healthcare companies.
Read more: Hundreds of thousands on the line as high net worth clients become fraud targets
"Cyber is probably the number one, if not the second largest concern from a risk standpoint," said Boyce, pointing to the ransomware attack experienced by electronic health record company Allscripts back in January last year that affected many healthcare providers who couldn't access their patients' data or prescribe medications electronically for a period of time.
The medical billings product is offered to traditional healthcare providers, like physicians, medical clinics and pharmacies that are potentially susceptible to allegations of opioid overprescribing, as well as digital health companies.
Read more: How the growing opioid crisis is taking a toll on healthcare industry clients and carriers
"A lot of the time, the digital health companies will have a physician on staff, but they are principally technology companies that are selling to healthcare providers and they're also doing reimbursements," explained Boyce, adding that medical billings could be relatively new to these smaller companies, some of whom are also start-ups and might not employ an in-house legal team yet. "This product should really be a safety net for them until they get to such a size where they can have attorneys on staff."