Travelers: Don't ignore the mental health needs of employees | Insurance Business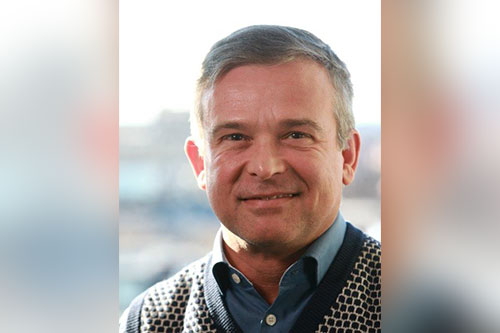 The COVID-19 pandemic has had a huge impact on the mental and social wellbeing of employees around the world. The uncertainties surrounding this novel coronavirus are endless. How exactly is it spread? How can we best prevent and treat it? Am I an asymptomatic carrier? How long will the pandemic last? Will there be a second wave? Those are just a few of the questions pertaining to the virus itself. On top of that sit the personal concerns. Many Americans are contending with employment uncertainty; they're trying to get by on reduced hours and wages, while also caring for their families, homeschooling their children, and hitting pause on normality by social distancing at home.
A recent study conducted by Qualtrics, which involved more than 2,000 employees from the US, the UK, Australia, France, Germany, New Zealand, and Singapore, revealed that 41.6% of employees believe their mental health has declined since the COVID-19 outbreak. Furthermore, 67% of respondents reported higher stress levels since the outbreak, with the key contributors of stress being: contracting COVID-19, financial pressure, being stuck at home, loneliness / social isolation, and fears about job security.
Read next: How is mental health manifesting itself in the insurance world?
As businesses start to reopen across the US, questions remain about the physical, mental and social wellbeing of returning employees. To help companies address these challenges, Travelers' chief medical director Dr. Marcos Iglesias has published a whitepaper that explains what businesses can do beyond the usual safety and worksite engineering that needs to take place as people go back to work.
"I have proposed a threefold strategy," said Dr. Iglesias. "The first part is prevention, and that prevention needs to emphasize physical safety. If you are bringing your employees back to the workplace, how are you ensuring that there's physical safety measures in place to prevent further spread of this disease? Prevention also requires stable communication that is clear, honest and frequent, and that involves educating the workforce so they understand the measures you've put in place to keep them safe."
As they prepare to re-enter the workplace, employees will want details of their company's official COVID-19 response plans, including safety measures, such as sanitizing protocols, respiratory hygiene, social distancing requirements, and the company's guidelines around personal protective equipment (PPE). They may also want to know details about the workforce and the company's financial stability. Any information shared with employees should come from trusted sources. As Dr. Iglesias wrote in the Travelers whitepaper: "When you share public health and safety information with employees, it should come from credible sources, such as the Centers for Disease Control (CDC), state health departments, and reputable medical organizations and journals."
Read more: Insurers accused of denying mental health coverage
The second part of De. Iglesias's psychosocial wellbeing strategy is for companies to identify individuals who may need a little bit more help. He commented: "I'd like to emphasize that most of us will be OK as we return to the workplace, but there will be some individuals who struggle more than others. They might be having psychosocial issues, they might be afraid of catching the virus, they might be facing social issues at home that add to the burden of going back to the workplace – so as employers, I think we need to educate and train our managers and supervisors to look out for those situations. And one simple way of doing that is to ask: 'Are you OK?' By asking that one simple question, a supervisor can open the door not only to better communication, but also to identify an employee who may not be doing as well. That enables the third and final step, which is intervention – the offering of help through employee assistance programs, through community resources and national resources."
That final step – the intervention – could manifest itself in many ways. For example, companies might consider enabling flexible work arrangements, such as adjusted schedules and remote working when possible, in order to reduce stress and accommodate employees who are dealing with personal and family issues. When they do bring employees back, they can put measures in place to reduce social proximity, especially in shared spaces like workstations, dining spaces and food prep areas.
Employers must also have available mental health resources for employees in need, according to Dr. Iglesias, whether they offer this help through employee assistance programs or via referral to external resources for crisis intervention, counseling or other assistance. He commented: "It's very important for companies to have the right resources at their fingertips so they can direct employees to the help they might need. I've seen employee assistance groups deal with things like resilience, stress, anxiety, and even simple things like how to cope with deadlines, how to sleep better, and how to maintain activity.
"The challenge with COVID-19 and the 'new normal' is that this situation is developing by the day. As a society, we need to be open to learning as we go along, and then apply our learnings quickly and in a manner that is flexible and smart, because we may need to make corrections. While we don't know what the course of the virus will be, what we do know is that our employees' psychosocial health is terribly important – and it's something we can intervene in, regardless of the type of stressor out there. That's one of the underlying messages of the whitepaper: don't ignore the psychosocial. If companies have good intentions, and good identification strategies, we can help our employees get through the uncertainty of the next few months."