Underwriters set deadline for healthy clients to avoid looming ACA rate increases | Insurance Business America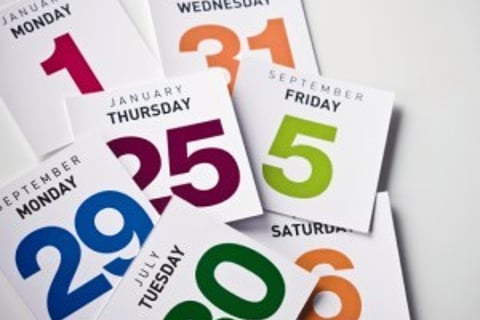 Amidst fears that the extension of the deadline to apply for health insurance will create a high-risk pool and drive up premiums, a number of health underwriters are urging producers to help healthy clients avoid potential rate increases by enrolling them before Dec. 15—the deadline for coverage to begin Jan. 1, 2014.
"In the case [of healthy people], they're going to have to be signed up before Dec. 15," said Teri Guttierez, a 25-year industry veteran who works with the North Carolina Health Insurance Risk Pool. "It could possibly be cheaper from what I understand. Roughly 51% of individuals who have coverage are going to end up qualifying for subsidies, assuming they get signed up or get an agent to sign them up."
Dan Heffley, president of Las Vegas-based Employer Benefit Source, Inc., mentioned a specific client who would save over $100 a month by signing up for an ACA plan before the end of this year.
"If he signs up today, it's $84 a month. If he signs up Jan. 1, the deductible goes up two-and-a-half times," Heffley said. "The rate is $207 [a month]."
Heffley further advises producers to take age into account when enrolling clients in ACA plans.
"The most profitable demographic are the youngsters, the 20- to 24-year-old males," he said. "Their arm has to basically be hanging off before they go to the doctor. My advice is to go with the lowest premium plan, and it doesn't matter if it's bronze or silver or gold because they all have different deductibles now, but because of the law, ultimately they all have to limit the insured's out-of-pocket to $6,250."
Advising an accident rider on an existing plan or an additional accident plan through a carrier like Aflac is another good idea for younger clients, Heffley said.
"Agents that offer individual accident plan policies should see an upsurge in their business because the cost for an accident plan is minimal, and with 20- to 24-year-olds who go to the emergency room, it's going to be for an accident."