Agency on its "absolute focus on the customer experience" | Insurance Business America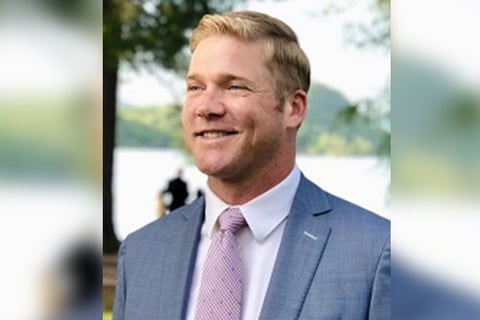 David Clausen (pictured) grew up working in an insurance agency. His parents owned and operated a personal and commercial lines insurance agency in Rocky Point, NY, called The Clausen Agency. It was there that Clausen whet his appetite in insurance, starting with simple administrative and operational tasks, while quickly learning the tricks of the trade and taking on new business opportunities. He also watched The Clausen Agency grow from a one man show in 1979 into the thriving, community-focused agency it is today.
In 2001, Clausen followed in his father's entrepreneurial footsteps and decided to launch an independent insurance agency in Long Island, NY, called Coastal Insurance Solutions. The agency has a niche focus in high net worth (HNW) homeowners' insurance and flood insurance for assets located in coastal areas. Since its inception, the agency has grown rapidly from servicing just Long Islanders in 2001 to now writing business in New Jersey, Connecticut, Massachusetts, Florida, Texas, California, and Pennsylvania.
Chief executive Clausen, who has just been named one of Insurance Business America's Top Producers 2020, attributes the agency's success to its "absolute focus on the customer experience". He said: "We want to make it easy for folks to do business with us. Oftentimes, the insurance needs of HNW folks can get rather complex, but we try to break down that complexity and provide advice in a simple-to-digest format. Through technology, we're able to improve client relations, anticipate their needs and provide fast solutions. We want to communicate with our clients the way they prefer, not how we want to deliver it."
To improve the customer experience, Coastal Insurance Solutions has invested in a custom-built CRM and an insurance-specific AI chatbot, powered by ProNavigator, which clients can use to request coverage information, contact their agent, make a claim and carry out other simple tasks. These simple solutions have been well received by the agency's HNW clients, according to Clausen.
"A lot of HNW individuals are, frankly, too busy to take the time to visit an insurance agency," said Clausen. "And most folks don't want to be visited or seen in person. They hire their professional agent, they give us the information we request, and they trust us to handle their insurance needs and get them the best possible protection for the best price. Really, they're looking for value, advice, speed, efficiency, and the best protection that's available at the lowest cost – and they're happy to go through a digital channel to get that."
As the name Coastal Insurance Solutions suggests, the agency has traditionally specialized in property and flood insurance coverage for homes located near the water. And once again, the firm is turning to technology to provide the best possible solutions to some of these challenging risks.
Clausen explained: "In the past year, we've seen a shift in the appetites of private flood insurance carriers, who are using computers and complex data algorithms to individualize flood risk profiles and offer significantly lower premiums. And we're really engaging with that. There are several companies out there, like Neptune Flood Insurance, who are making it easy to do business through technology, by offering instant quotes and other more efficient services. I think that five or 10 years from now, there's going to be a flood risk migration, where all of the preferred risks are computer modelled and handled by the private flood carriers, and we need to be ready for that."
Success is all about "value," according to Clausen, and in today's world, that value is often felt by insurance clients through speed, efficiency and ease of doing business with their agent. Technology certainly helps with that, the top producer added, but it's not the be all and end all. He noted: "Agents have to give more. They have to go out of their way to provide as much value as possible, without expecting anything in return."