Avoiding 'pour' decisions when insuring wine | Insurance Business America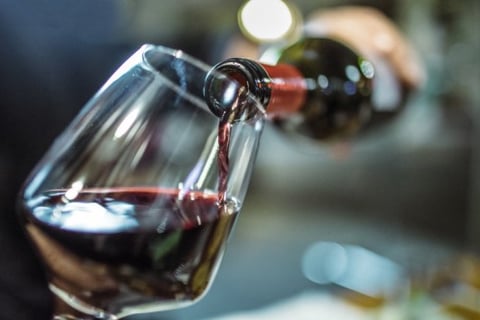 The last thing a wine enthusiast wants to do is make 'pour' decisions when it comes to protecting their prized bottles. Any damage to a home can be devastating, but damage to a precious wine collection can be so heartbreaking that it drives people to the bottle.
Lots of people don't realize that certain belongings, like a wine collection, are considered property and therefore can be covered under a standard homeowners' or renters' insurance policy. When a home is damaged or destroyed by a covered loss under the policy, the contents within are covered as well (up to a set amount of limits), and that includes the wine collection.
There are coverage nuances and limitations enforced by different insurers, and so it's important for homeowners with prized wine collections to read the small print in their homeowners' policies carefully. There's no point in 'wining' about a rejected claim if they don't actually have coverage for their collection.
"The first thing homeowners need to consider is the value of their collection. Do they have two very high-value bottles of wine in the basement or do they have a collection of bottles that together make up significant value? They will have coverage under a standard homeowners' policy for the usual perils like fire and theft, but that's going to be subject to a deductible of $500, $1,000 or more. If you slip, fall and accidentally break a prized bottle, that's not going to be covered under a standard homeowners' policy," explained Pete Ducich, head of personal lines product development with Farmers Insurance.
"I'm a big advocate of insureds using their agent or broker as an expert in helping them through their insurance needs. Having somebody who can help them navigate what's covered by their homeowners' policy is really important, and in addition to what's covered, they can also help homeowners identify if and when they might need to purchase specialty coverage to protect their assets."
When it comes to risk management for wine collections, there are a couple of things Ducich suggests homeowners do. The first is to carry out a periodic inventory of the wine collection to ensure that its valuation is up-to-date. This can ensure the collectors have enough insurance to protect their assets in the event of a catastrophic loss, and it also helps to ensure insureds are paying the right amount for their cover.
"Another thing homeowners with wine collections should be aware of is that most homeowners' insurance policies include exclusions for business activity," Ducich added. "Some people choose to buy and sell their wine, and if they derive income from trading, they won't receive coverage under their homeowners' policy for any liability that might be incurred. I've seen claims in the past where people have been pretty significant collectors, and have gained a decent income from trading wine, and then have had that business exclusion apply when they had a catastrophic loss at their home. That's something collectors need to be aware of.
"Insurance brokers and agents are familiar with the coverage provided by a standard homeowners' policy. Most standard homeowners' policies are written on standard ISO forms, which don't have any specific limitations in relation to wine, but each insurance company that writes or promulgates their own forms can add different limitations. It's important for insurance agents and brokers to know what those limitations are, and, more importantly, to educate policyholders about the coverage nuances."