Workplace lawsuits: 2014's biggest risk revealed | Insurance Business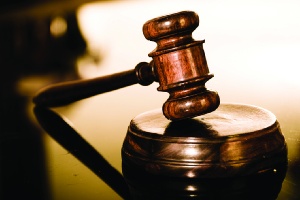 The workplace class-action lawsuit is the bane of most businesses, and despite
recent court action shielding employers from such suits
, the number of filings remained relatively unchanged in 2013. However, a new report from employment law firm Seyfarth Shaw reveals class-action lawsuits in certain categories saw pronounced increases last year, which could lead to greater sales of certain insurance policies.
The category especially like to give companies grief in 2014? Wage and hour cases.
According to Gerald Maatman, co-chair of Seyfarth's Class Action Defense group and author of the report, wage and hour cases grew exponentially in 2013 and will continue to plague several industries again this year.
"I think for employers, the very interesting takeaway is that in the last 10 years, the amount of wage and hour cases that have been filed has just exploded," Maatman told Insurance Business. "Everyone is waiting for the wave to crest. It certainly didn't in 2013, and I believe there will be more in 2014."
Wage and hour lawsuits resulted in settlements of $248.45mn, the Seyfarth report found, fueled largely by "continued dislocations in the economy" in 2013.
Wage and hour lawsuits arise when businesses allegedly underpay their workers, either because they were wrongly listed as ineligible for overtime, or because they simply never received the money they worked for.
The trend presents a marked difference from the lawsuit landscape 10 years ago, Maatman noted, when employment practices lawsuits comprised eight out of 10 workplace suits. Today, wage and hour make up nine out of 10 cases.
The increase in these lawsuits may be a selling point for some producers in the push for coverage like
employment practices liability
(EPLI) and even
directors and officers
(D&O), as Maatman noted that lawsuits are now "typically two-defendant cases" against both the company and its owner.
Hotspots for EPLI and D&O sales include small companies and those in the staffing and hospitality industries, which typically experience higher rates of wage and hour lawsuits.
"Small companies are at a bigger risk for wage and hour lawsuits," Maatman said. "I think manufacturers are especially being hit with all sorts of these workplace lawsuits. Any industry with minimum wage workers also tends to get hit, like the staffing industry and food service industry. They're hiring a lot of people and experiencing a lot of turnover."
The report also highlights concerns with government lawsuits generated by the Equal Employment Opportunity Commission (EEOC), which Maatman said sues companies of all sizes in order to create a precedent.
"When the government and the EEOC sues, it's to create a precedent," he said. "Size of employer is not as important, and many, many small employers are being sued by the federal government because they're trying to create a precedent they can draw from in the future."
This only further highlights the need for EPLI insurance, Maatman said.
"Many [small companies] without insurance don't have a way to defend themselves when the weight of the US government comes down upon them," he said. "They need EPLI."
You may also enjoy:
"QBE's North American losses spur class-action lawsuit"
"NY court opesn door for increased lawsuits against brokers"
"Are you an agent or a broker? It matters in a fiduciary duty lawsuit"