BRP Group acquires National Health Plans & Benefits Agency | Insurance Business America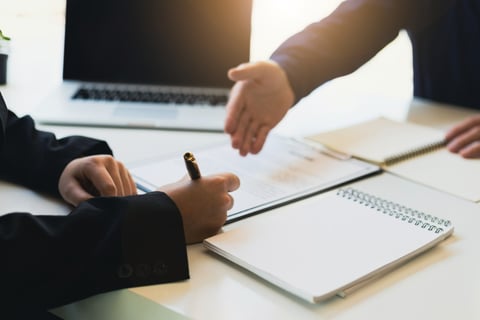 BRP Group has acquired – through an indirect subsidiary – all the assets of National Health Plans & Benefits Agency, LLC (NHPBA).
NHPBA in Fraser, MI is a provider of individual health insurance products, predominantly for individuals under 65. A release noted that the company also has a growing Medicare practice.
Following the acquisition, NHPBA's team of 50 will bring its expertise in the individual health insurance market to BRP Group. The NHPBA team will operate within BRP's Guided Solutions operating group.
"We are thrilled to partner with David Dziewit and the entire NHPBA team who have built a fantastic organization," said Guided Solutions president and CEO David Smith. "The addition of NHPBA will further strengthen our product offerings within the individual health insurance market and provide an excellent opportunity to further support our carrier and insured partners."
"Joining forces with BRP Group is the natural next step for our business, as we will be able to better serve our client base with a variety of new opportunities and services," commented NHPBA president and CEO David Dziewit. "We are proud of our team's collective accomplishments, and we look forward to our colleagues sharing in future successes as we continue on our growth path."
In conjunction with the acquisition, BRP Group announced that it intends to issue to certain new employees restricted shares of its Class A Common Stock. According to the company, its compensation committee approved the grants to "motivate and reward the recipients to perform at the highest levels and contribute significantly to the success of BRP Group and its affiliates." Subsequently, the upfront cash payment to NHPBA was reduced by the estimated value of the grants.
Read more: BRP Group to acquire Westwood Insurance Agency
In March BRP Group announced it had entered an agreement to acquire Westwood Insurance Agency. Based in West Hills, CA, Westwood Insurance Agency was owned by QBE Holdings. The agency is a full-service personal lines agency specializing in builder-sourced homeowners insurance.