Corvus Insurance seals deal for Tarian Underwriting | Insurance Business America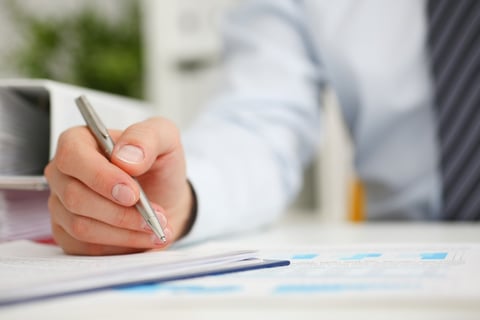 Boston-headquartered commercial insurance provider Corvus Insurance, which last September announced a strategic investment from specialty (re)insurer SiriusPoint, has swooped for London-based Lloyd's coverholder Tarian Underwriting.
The latter – a cyber underwriting platform whose international footprint spans the UK, the US, Canada, the Middle East, and Australia – was purchased from venture capital investor Beat Capital Partners for an undisclosed sum.
"With this deal, Corvus has become the first US cyber insurtech to acquire a London underwriting platform, instantly providing global underwriting capabilities and partnership with Lloyd's cyber insurance capacity," noted Beat and Corvus in separate announcements.
The ownership change will see Tarian, which came to life in 2016, rebrand as Corvus Underwriting Limited.
"We founded Tarian as a team with extensive market experience that saw an opportunity to become a leader in the cyber insurance market," declared chief executive Geoff Pryor-White.
"We have had a great start with Beat and when we become part of Corvus, with access to its data-driven insurance technologies, we can continue our founding mission and support our policyholders as one, dynamic team."
Corvus, which leverages risk data driven by artificial intelligence, is described as a provider of smart insurance products and digital tools aimed at reducing risk, increasing transparency, and improving resilience. Tarian, meanwhile, is a specialist underwriter of cyber and technology errors & omissions insurance products.
Commenting on the acquisition, Corvus founder and CEO Phil Edmundson asserted: "Corvus is now the world's leading cyber insurtech. By bringing Tarian into the Corvus fold, we are expanding our international footprint into Europe, Africa, and Australia with an experienced and proven team of underwriters.
"Tarian has expanded its capacity for 2022, which is a testament to its underwriting discipline and strategy. We are thrilled to continue this growth and to bring the entire Tarian team on board, as they share our mission to make the world a safer place."
Meanwhile Beat chair John Cavanagh said they were happy to support the transaction.
He said: "Beat businesses are formed around leading underwriting talent, and Tarian was one of our very first investments. We are pleased to support the acquisition of Tarian by Corvus.
"We recognize that in the dynamic world of cyber insurance, the importance of combining underwriting talent with technological investment has become increasingly apparent. The data-driven, cyber technologies of the Corvus Risk Aggregation Platform will provide the Tarian team with best-in-class technology to support its differentiated underwriting proposition."