Far out Friday: Who's on top when it comes to office romance? | Insurance Business America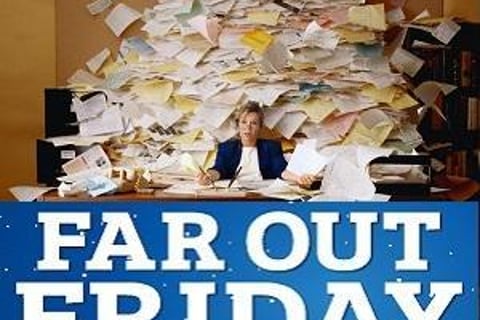 Insurance doesn't have the most romantic of reputations – indeed, love isn't what you'd naturally expect to blossom among the claim forms and client questions.
However, it seems that the industry has more than its fair share of dalliances regardless, judging by a survey from Vault.com. Its 2013 Office Romance Survey has revealed that insurance professionals were the second most likely to have a tryst with a co-worker, with 72% of respondents reporting that they had taken a work relationship to the next level.
Insurance was only beaten to the top spot by the energy industry, where three-quarters of respondents had found love amongst the cubicles. We're also more amorous than the retail (70%) and healthcare (63%) industries. Accounting was the least amorous profession, with only one-third of respondents admitting to an office dalliance.
However, Kevin Herring, president of Ascent Management Consulting, feels that a romantic relationship between a team leader and one of their staff can negatively impact an organisation's culture.
"While a workplace tryst may provide temporary bliss for the couple involved, bliss is not what the rest of the team will experience. Team openness, trust, collaboration, and commitment all suffer when a leader and one team member form an 'item'," he wrote on workforce.com.
Regardless of good intentions, the couple will inevitably place their personal relationship above team objectives and commitments, and this may lead to favouritism. This can result in a breakdown of trust, as well as damaging morale, employee engagement and general work processes.
So, romantic types – consider yourself warned. The office affair might be fun to begin with, but it could end up being more than you bargained for.
Have you ever had an office romance? If do, how did it turn out? Tell us below.