Ryan Specialty to acquire wholesale broker Griffin Underwriting Services | Insurance Business America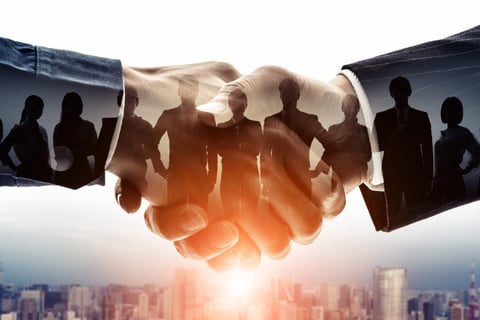 Ryan Specialty has signed a definitive agreement to acquire certain assets of Griffin Underwriting Services. The terms of the transaction were not disclosed and the deal is expected to close in January 2023.
Based in Bellevue, WA, Griffin is a binding authority specialist and wholesale insurance broker founded in 1928. It works with retail insurance brokers in the Pacific Northwest and across the country to offer specialty insurance solutions including earthquake and transportation.
Griffin generated about $23 million of revenue for the 12 months ended November 30, 2022, a company release said.
"We are excited to embrace the exceptional professionals at Griffin into Ryan Specialty," said Ryan Specialty president and RT Specialty chairman & CEO Tim Turner. "Griffin deepens our offerings in the Pacific Northwest, broadening our geographic scope and capabilities."
Turner added that Griffin is a "critical piece" to Ryan Specialty's continual buildout of its national binding authority offering.
"We are very familiar with RT Specialty and are thrilled to be joining the team," commented Griffin Underwriting Services co-presidents Jason Griffin and Van Griffin in a joint statement. "At Griffin, we pride ourselves in developing top talent and offering a culture that empowers the individual. It is clear that Ryan Specialty is built on this same philosophy."
In September, Ryan Specialty named Waleed K. Husain as its first chief risk officer. Previously MD and chief risk officer for JPMorgan Chase's Consumer Community Bank and SVP of risk management at Wintrust Financial, Husain was also part of the Federal Reserve Bank of Chicago's supervision and regulation department, where he had risk oversight for a portfolio of financial institutions in the aftermath of the 2008 financial crisis.